Arch Mortgage Insurance Company (Arch MI), the US mortgage insurance arm of Arch Capital Group, has obtained $341 million of indemnity reinsurance, on a pool representing roughly $23 billion of mortgages, from special purpose reinsurer Bellmeade Re 2019-1 Ltd.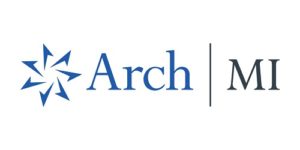 This is Arch's first 2019 ILS transaction, its most recent being a $506 deal announced in October 2018.
Bellemeade Re 2019-1 Ltd. is reportedly funding its reinsurance obligations through the issuance of four classes of amortising notes with 10-year legal final maturities.
Arch MI states that the reinsurance is for a portfolio of MI policies issued by Arch MI and affiliates through 2015.
More than 70% of the policies covered in the transaction were issued prior to 2009. The most senior M-1A class notes received an A- rating from Morningstar Credit Ratings, LLC.
This transaction is notable in that nearly half the covered mortgages have been modified under GSE or servicer modification programs.
"This subject portfolio is unique in that it contains policies covering loans originated during the crisis, some of which have been modified," said Jim Bennison, EVP, Alternative Markets for Arch Capital Group.
"Those policies, plus the pre- and post-crisis collateral in the pool, resulted in a transaction that was very appealing to investors and demonstrates Arch's continued efforts to creatively manage capital and risk positions in our mortgage business."
You can read all about the new Bellemeade Re 2018-3 Ltd. mortgage ILS transaction from Arch, as well as every other mortgage insurance-linked notes transaction, in the Artemis Deal Directory.