With roughly $600 billion of capital still flowing through the reinsurance market after a succession of costly catastrophe years, large-scale hardening outside of an "armageddon scenario" seems extremely unlikely, according to the Chief Executive Officer of reinsurance brokerage Beach & Associates, Jason Howard.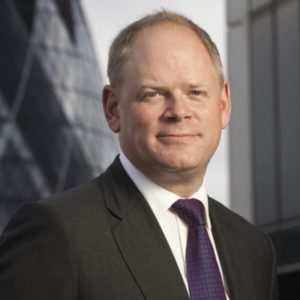 Addressing an audience yesterday in the Old Library at the Lloyd's of London headquarters, Howard illustrated the impact this consistently high capacity is having on continued cat rate pressure.
"Back in 1992, hurricane Andrew hit Miami with insured losses reaching into the 20s of billions of dollars. The impact on the reinsurance market was pretty profound and pricing rose sharply."
"If we go forward another 25 years to HIM [Harvey, Irma and Maria] in 2017, what do we see? A similar size in terms of losses, yet a meagre 5% increase in pricing globally with Florida hardly moving."
Howard said the situation remained equally dispiriting for the recent renewals and just goes to show that pricing only really seems to affect the areas specifically of the loss, and then only to a relatively small degree.
Interestingly, Howard's reference to the need for an "armageddon scenario" to change the current pricing trajectory somewhat echos the 40% of respondents to our recent Reinsurance Market Survey that believed at least a $200 billion+ event or series of events would be needed to meaningfully turn market pricing.
This sentiment was also expressed by a number of industry experts and executives speaking as part of a panel discussion in Monte-Carlo last year, who said it will take a "black swan event" to turn the marketplace.
Although it could be argued that high capacity in the market can be attributed to reinsurance simply being considered an attractive asset class by investors, Howard pointed to the global Quantitative Easing policy that's been in place since the global financial crisis as a key driver.
"We're all aware that the world's major central banks bought predetermined amounts of government bonds and other financial assets to stimulate the economy and provide much needed liquidity. By our own calculations, over $3.5 trillion of assets have been purchased by the Fed, the Bank of England, the Bank of Japan and the ECB and we're probably light on that figure."
Howard believes that the by-product of this policy, which has been in place for the past 10 years to varying degrees, has meant that there's been a surplus of capital looking for a place to invest and that some have chosen the reinsurance market.
"In doing so, [this] has changed the structure of that market and made it almost bulletproof to all and anything thrown at it."