Property & Casualty (P&C) insurer Chubb has announced the appointment of Raheila Nazir as Cyber Underwriting Manager for the UK and Ireland, effective immediately.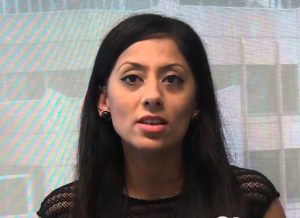 Nazir will report to Kyle Bryant, Cyber Risks Manager, Europe, Chubb and be responsible for the leadership and direction of Chubb's Cyber Underwriting team in the region. She will also manage product development and overall profit and losses.
"Raheila's appointment is a significant moment for Chubb's UK&I cyber team and I am delighted to welcome her to the business," commented Bryant.
Nazir joins from Aspen where she was Head of International Cyber & Technology. Prior to that she worked at AIG where she was Head of Professional Indemnity for EMEA, and Cyber and TMT Liability Manager for the UK and Ireland.
"She brings with her a wealth of underwriting experience and has a deep knowledge and understanding gained from many years of working in cyber insurance. I am looking forward to working with Raheila on new opportunities for further growth in the important cyber market," added Bryant.