Global insurer and reinsurer Chubb has reported net income of $1.2 billion and a P&C combined ratio of 90.1% for the second-quarter of 2019, while an improved pricing environment resulted in strong premium growth for the firm.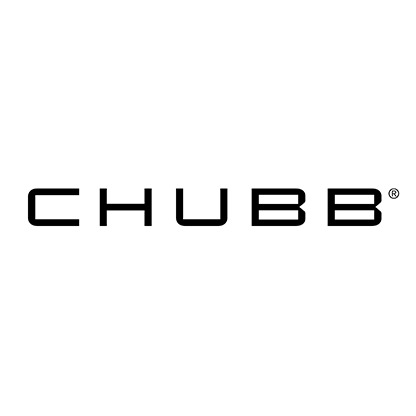 At $1.2 billion, Chubb's net income and core operating income fell slightly year-on-year, by 11.1% and 4.7%, respectively. For the first six months of the year, the re/insurer's net income declined slightly to $2.2 billion from $2.4 billion, while its core operating income remained flat at roughly $2.4 billion.
Chubb recorded a combined ratio of 90.1% in its P&C segment for the second-quarter, which is weaker than the 88.4% posted in Q2 2018. Pre-tax catastrophe losses of $275 million, up from $211 million in Q2 2018, slightly impacted the P&C combined ratio, which, excluding catastrophe losses would have been 88.9% in the quarter.
Commenting on the firm's performance in the second-quarter and first-half of 2019, Chairman and Chief Executive Officer (CEO), Evan Greenberg, said: "Chubb had a very good second quarter, with core operating income of $2.60 per share, excellent underwriting results and strong premium revenue growth. Our P&C combined ratio was 90.1% and our current accident year combined ratio excluding catastrophe losses was 88.9% – both world-class. Book and tangible book value per share increased 3.2% and 4.7%, respectively, in the quarter, benefiting from both earnings and unrealized gains from falling interest rates."
"P&C net premiums written were up 6% in constant dollars, with strong growth of 6% in our North America commercial insurance operations and 9% in our Overseas General division. We benefited from an improved pricing and underwriting environment, flight to quality from commercial insurance buyers, and our various global growth initiatives.
"Pricing continued to tighten in the quarter while spreading to more classes and segments of business, particularly in the U.S. and London wholesale market. We're also seeing early signs that market-firming conditions are spreading to more territories around the world."
Chubb recorded premium growth across all segments in the quarter, taking advantage of improved pricing dynamics and an apparent flight to quality.
Within its P&C segment, net premiums written increased by 4.2% in Q2, and in Global P&C net premiums written jumped by 3.3%. And, in North America Agricultural Insurance, net premiums written increased by a significant 20.1%.
In Global Reinsurance, Chubb recorded net premium growth of 0.2%, and recorded a combined ratio of 87.7%, compared with 79.3% in Q2 2018.
In Life Insurance premium growth was also recorded, up 2.5% in the second-quarter of 2019.
Chubb also saw its net investment income increase in Q2, from $828 million in 2018 to $859 million this year. For the first six months of the year, net investment income totalled $1.7 billion, compared with $1.6 billion a year earlier.
"In sum, this quarter was about growth and pricing, and we have good momentum. Our organization is executing at a high level and we are confident in our ability to outperform," said Greenberg.