DARAG Guernsey has announced that its wholly owned subsidiary, SOBC DARAG Holdings Ltd, has now acquired the entire share capital of SOBC Services in an agreement that will also see it take on four in run-off U.S carriers and a Bermuda-based cell.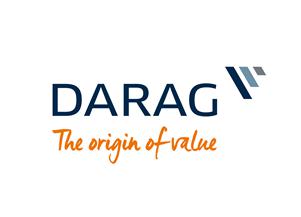 The announcement follows the formation of SOBC DARAG in August 2018, which represented a joint venture between U.S run-off specialist SOBC and European legacy acquirer DARAG aimed at facilitating an expansion into the U.S and Bermuda/Caribbean run-off markets.
DARAG has revealed that Stephanie Mocatta will be Chief Executive Officer (CEO) of the newly acquired business, which will trade under the name SOBC DARAG.
Brian Johnston has also been named as Chief Financial Officer and Executive Vice President, while Tom Hodson will be General Counsel.
The firm explained that this executive team will be complemented by nine other staff, primarily based in Ohio, with extensive U.S claims, financial, regulatory and operational experience.
Additionally, SOBC DARAG has agreed to acquire from SOBC Corp and SOBC Sandell Holdings four insurance entities in run-off and SOBC Insurance Company Ltd, a Protected Cell Company in Connecticut.
The entities in run-off include American Safety Captive Insurance Company in Vermont, which wrote general and professional liability, and PIA Professional Liability Insurance Company Limited, a captive insurer in Montana which issued errors and omissions coverage to professional insurance agents.
SOBC DARAG will also take on American Staffing Assurance Company Inc., a protected cell company domiciled in Washington DC that wrote workers' compensation and general liability protection to temporary staffing agencies, and the economic interest in the Insuratex cell in Bermuda which contains auto liability, general liability and workers' compensation risks.
Following the transaction, which is expected to be completed before 2019, SOBC DARAD will own a total of 6 carriers across the U.S and Bermuda, including Florida-based Peachtree Casualty Insurance Company, which the company acquired earlier this month.
SOBC DARAG said that it expects to see fast expansion in the small to mid-sized run-off space, whilst also challenging the traditional players at the larger end of the market.
"This transaction marks a great new chapter," said Mocatta. "With the capital and expertise of the DARAG Group now fully behind us, we believe there is significant opportunity to develop and grow SOBC DARAG.  We have already completed the Peachtree Casualty Insurance Company acquisition and are actively working on a number of other new opportunities."
"We look forward to the considerable expansion of SOBC DARAG here in the USA as well as in Bermuda and the Caribbean," Mocatta continued. "We would also like to thank our previous capital partners, Sandell, for their support. We have enjoyed working with them for the past 24 months."
Tom Booth, Group CEO of DARAG, also commented: "Following the equity commitment of €260m ($300m) in July, DARAG announced its intention to expand into the USA and Bermuda markets. The acquisition of SOBC Services via DARAG Guernsey's wholly owned subsidiary SOBC DARAG Holdings in Delaware, brings onboard an exceptional team of seasoned local professionals."
"Together with the insurance entities being purchased from the SOBC Group this provides us with a great platform for our future expansion plans in the US legacy market," he added. "We have worked closely with the SOBC team on these acquisitions and we are looking forward to continuing our work together and to considerable growth in the coming months and years."