European legacy acquirer DARAG has secured equity funding of up to €230 million (US $269 million) from Aleph Capital and Crestview Partners in support of its global growth plans.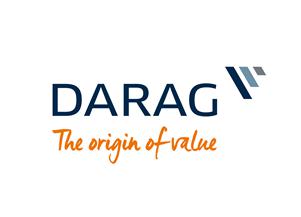 DARAG said the capital commitment follows a period of significant strategic development for the company, during which it grew substantially in the expanding European insurance run-off market and advanced its plans to develop an effective platform for the build-out of its U.S operations.
Stuart Davies, chairman of DARAG, said: "We have a very clear path to become a leading global legacy insurance business. We have already come a long way in Europe, where we are a market leader, and will now be bringing our expertise to the United States and beyond, where we see substantial demand for skilled legacy acquirers such as DARAG.
"Aleph and Crestview's significant investment will support our ambitious expansion targets and their strong track-record in the insurance sector makes them an excellent partner."
Aleph is an independent investment firm based in London that focuses on the long-term growth of European companies, while Crestview Partners is a New York-based private equity firm that focuses on the middle market and currently manages funds with over $8 billion of aggregate capital commitments.
Hugues Lepic, Founder and Chief Executive Officer (CEO) of Aleph, commented: "DARAG is on an exciting trajectory in the rapidly expanding and increasingly important legacy segment of the P&C insurance industry.
"In the coming years we see significant opportunities to drive growth globally and we are very excited to be partnering with Keyhaven and DARAG's management team to support the company in this next important phase of its development."
Richard DeMartini, Partner and Head of Financial Services at Crestview Partners, added: "Crestview is excited to partner with the management team at DARAG as we believe the company has significant growth potential and is well positioned to benefit from the positive market dynamics for run-off acquirers."
DARAG is owned by Keyhaven Capital Partners, an independent private equity investment firm that focuses on European businesses with enterprise values typically less than €100 million.
Claus Stenbaek, Managing Partner of Keyhaven Capital, also commented on the funding: "DARAG is a great success story. With the additions of new equity partners, and an outstanding management team, the business has huge momentum to deliver on its mission to be a leading global legacy insurance business.
"I am delighted that Aleph and Crestview share the same enthusiasm for DARAG and we are looking forward to collaborating closely as we take the business forward."
DARAG Group was advised by Macquarie Capital (Europe) on the transaction, which it expects to be completed towards the end of 2018.
The company also recently expanded its management team with the appointment of Tom Booth as Group CEO, effective 23 July, 2018.