Enstar Group Limited has now completed the adverse development cover (ADC) reinsurance agreement with Maiden Holdings that covers a quota share arrangement between Maiden Re and AmTrust Financial Services.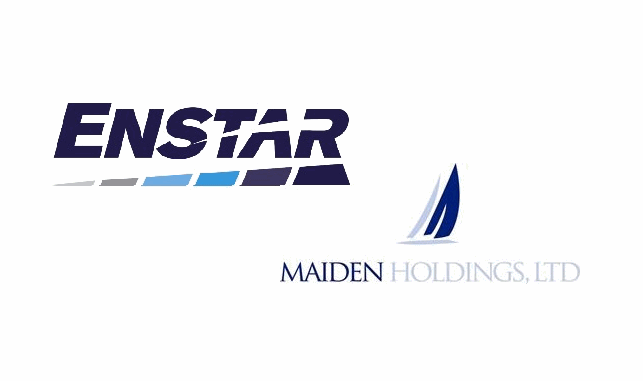 Enstar's Bermuda operating company Cavello Bay Reinsurance Limited has effected the adverse development cover reinsurance transaction with Maiden Reinsurance Ltd.
Maiden Re's quota share reinsurance contract with AmTrust's Bermuda subsidiary (AmTrust Bermuda) had covered losses incurred on or prior to December 31st 2018 in excess of a $2.178 billion retention, up to a $600 million limit.
As part of the ADC arrangement, Enstar's subsidiary Cavello Bay will now receive $445 million of premium and post $445 million of collateral, as letters of credit, securing its obligations under the reinsurance agreement.
The ADC arrangement provides Maiden Bermuda with $155 million in adverse development cover over its carried AmTrust reserves at December 31st 2018.
Following agreement between the parties involved, only losses under the Bermuda quota share agreement between Maiden Re and AmTrust Bermuda were included in the arrangement, meaning the retention, limit and premium were reduced as a result.

As a result it was modified down from $675 million to $500 million, covering only the AmTrust quota share agreement, as the parties mutually agreed.
The transaction was devised after Maiden's decision in January to partially terminate its quota share agreement with AmTrust, which required it to return approximately $700 million in gross unearned premium.
Maiden said that the arrangement also involved a $330.7 million commutation agreement related to certain workers' compensation loss reserves to AmTrust.
A previous loss portfolio transfer agreement between the parties, under which Enstar would have assumed $2.675 billion of loss reserves associated with Maiden Re's quota share of AmTrust, was terminated at the same time.
Previously, the parties had said that the premium payable by Maiden Re for the new ADC structure will be $500 million.
In addition, Maiden had to resolve outstanding issued with Enstar after the Bermuda legacy and run-off specialist acquired Maiden Re North America, which involved a $25 million excess of loss reinsurance contract between Maiden Bermuda and Enstar on the Maiden Re NA loss reserves included in that transaction.
"The transactions completed today represent another significant milestone for Maiden as we continue to stabilize and strengthen the business in the wake of our 2017 and 2018 results," commented Lawrence F. Metz, Maiden's President and Chief Executive Officer. "The successful closing of these agreements culminates a series of decisive actions taken since the second half of 2018 to de-risk Maiden's balance sheet and improve the Company's ability to create incremental shareholder value. We remain committed to working on the steps necessary to advance Maiden's recovery."
Patrick J. Haveron, Maiden's Chief Financial Officer and Chief Operating Officer, also said, "The combined effects of the LPT/ADC and the newly announced Commutation significantly strengthens our solvency ratios and further positions Maiden to execute future steps along our path to recovery. Our ratios now exceed not only the minimum levels established by the Bermuda Monetary Authority ("BMA"), but its target levels as well. As our capital position continues to stabilize and the amount of capital required to operate Maiden continues to decline, we expect our solvency ratios to continue to improve throughout 2019 and beyond."