JLT Re, the reinsurance broking arm of global brokerage JLT Group, believes an absence of reinsurance rate increases following the the catastrophes of 2017 demonstrates how excess capital has more bearing on pricing than any other factor.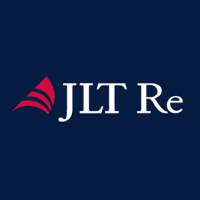 Speaking in Monte Carlo today at the Reinsurance Rendez-vous, the Chief Executive Officer of JLT Re, Ed Hochberg, explained that the muted post-HIM pricing reaction should not come as a surprise considering the capital buffer that was available to absorb them.
"This goes a long way to explaining the comparatively muted market reaction to the catastrophes of 2017," said Hochberg.
"After years of rapid capital growth, carriers confronted these losses from a position of record capital strength, meaning losses in 2017 mostly hit earnings (unlike in previous large-loss years)."
Hochberg went on to say that the ability of capital markets to reload quickly and smoothly after HIM is confirmation of a structural change in how capital is provided to the reinsurance market, with third-party capital entering the sector post-loss to fill gaps more or less immediatley.
"Much of this capacity has been deployed at low rates of return by historical standards, particularly in areas where insurance-linked securities (ILS) markets are most active, such as Florida," explained Hochberg.
"The lack of significant adverse development associated with HIM, and limited loss experience so far in 2018, have combined to reinforce the situation."
Concurrently, the firm expressed a belief that, moving forward, these market conditions could easily shift.
The sector has been through periods of structural change before and has nevertheless remained cyclical; whilst the potential for a flatter underwriting cycle is clear, a shock event that results in significant risk re-calibrations could fundamentally change market conditions., JLT Re explained.
Keith Harrison, CEO of UK & Europe, JLT Re, concluded, "As attention begins to focus on 2019 renewals, the outlook is positive for reinsurance buyers."
"As our report shows, any future market turn is likely to come about only if capital withdraws, and no such development is likely in the short term. Strong competition continues to ensure capacity is competitively priced in most lines of business and regions."
"Equally important is the value and efficiency of reinsurance protection being demonstrated by allowing cedents to react speedily to underwriting opportunities," added Harrison. "JLT Re looks forward to assisting clients in this process."