Fitch Ratings has declared the recent €1 billion sale of Generali Leben – a company with traditional-business reserves of approximately €37 billion – to Viridium the largest run-off deal in Germany to date.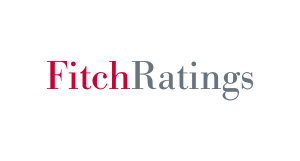 Fitch says the deal reinforces its expectations that disposal of closed funds is to become a growing theme in the German life insurance market moving forward.
The ratings agency underscores traditional businesses' decreasing profitability due in part to low investment yields and higher capital requirements under Solvency II.
This trend could well see insurers look to offload to run-off specialists such as Viridium, who can manage closed portfolios more efficiently by acquiring and integrating portfolios from several insurers to generate economies of scale.
Fitch estimates that €130 billion of Germany's €1 trillion life sector is run-off, with the expectation for that number to rise to €180 billion by 2022.
Specialists currently manage 25% of closed life business in Germany, but Fitch say this could rise to 50% by 2022 as insurers start to find the costs of managing shrinking portfolios an increasing burden.
This follows confirmation from Willis Re that 2018 is on pace to become the biggest year for global M&A transactions since 2015, when volume was $121 billion following the ACE-Chubb merger.