Helios Underwriting, the Lloyd's of London investment and underwriting vehicle, has agreed to buy the entire issued share capital of Nameco, a limited liability member of Lloyd's, for just over £2 million.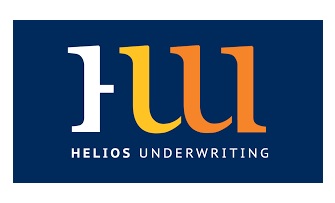 Helios' strategy is to build a fund of Lloyd's underwriting capacity through the acquisition and consolidation of limited liability vehicles, using quota share reinsurance to reduce its exposure and assist in financing acquisitions
The company took a stake in Nameco back in 2015, but now plans to purchase the remaining shares from its owner, Nigel Hanbury, who is also Chief Executive of Helios.
At the same time, Helios has raised approximately £1.15 million through the placement of 895,313 new ordinary shares, which will be used to strengthen its balance sheet and provide funds to acquire further limited liability vehicles at Lloyd's.
Each of Helios' Directors participated in placing a total of £90,000, while Will Roseff, a substantial shareholder, placed £800,000. The company also intends to raise a further £1.9 million via an open offer to shareholders.
Furthermore, in order to continue its growth strategy, Helios has resolved to reorganise HIPCC, a Guernsey cell company that provides it with quota share reinsurance.
Hanbury is currently the indirect 51% shareholder of HIPCC, with the remaining 49% being indirectly held by Hampden Agencies Limited, of which Hanbury was previously Chairman.
The reorganisation of HIPCC is designed to remove any potential conflict of interest, and will have the effect of removing the economic benefit that Hanbury would otherwise receive due to its arrangements with HIPCC, in return for a one-off cash payment of £100,000.