Ironshore has appointed three executives to underwrite specialty casualty risk in the excess underwriting unit, Iron-Excess, within its U.S. and London markets.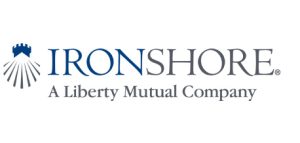 Sonny Powers will lead the Iron-Excess Casualty unit in the U.S., while Owen Roddy and Oliver Ross will drive business growth for the Iron-Excess Casualty unit in the London market, all reporting to Steve Horton, Head of Iron-Excess.
"These appointments reflect management's commitment to building out the agency model in both the U.S. and London markets," said Horton. "The Iron-Excess platform will provide meaningful capacity through dedicated teams in each jurisdiction. These hires represent the initial build out of the platform, with other product lines to be announced," he continued.
Powers has more than thirteen years of underwriting experience in casualty business lines for a range of industry sectors, including transportation, product liability, and general casualty. He joined the Ironshore Specialty Casualty unit at its inception, in 2009.
Powers has served in various management and production roles, overseeing product development and distribution strategies to support portfolio growth. Previously, he was an underwriter for casualty and professional liability risks with Lexington Insurance Company.
Roddy served with Ironshore Specialty Casualty in the U.S. for two years and was later transferred to Ironshore's London operation in 2014, to broaden market reach for London-brokered U.S. casualty business. He previously was an underwriter for casualty and professional liability lines with Lexington Insurance Company for five years.
Ross joined the U.S. Casualty team in the London office in 2013, after serving as a U.S. Casualty broker for Price Forbes & Partners since 2006.
Iron-Excess was established as an underwriting platform business to offer clients and brokers access to significant capacity through Ironshore, as well as third-party insurance partners. Iron-Excess provides capacity to new and existing Ironshore and Liberty Mutual Insurance clients in the U.S. and London markets.