Jardine Lloyd Thompson (JLT) has appointed Lucy Clarke to Chief Executive of the group's worldwide insurance broking activities, with the title Global Chief Executive Officer (CEO) of JLT Specialty.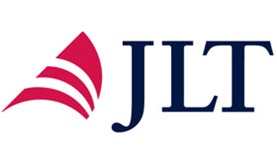 The appointment is effective from the beginning of April 2018; the remit of this new role covers all JLT's business activities except reinsurance broking and Employee Benefits.
Dominic Burke, JLT Group Chief Executive, who Clarke will be reporting to, commented; "I am delighted that Lucy has agreed to take on this responsibility, which is so important to the continuing success of the JLT Group.
"Lucy is recognised throughout JLT, among our clients and in the worldwide specialty insurance marketplace as unequalled in her commitment to clients' interests and to the people who work at JLT.
"I have every confidence that Lucy's leadership of JLT's global Specialty businesses will drive the growth of our market share and support our strategy to become the leading global specialist risk adviser and broker."
JLT said the creation of this new position reflects the growing importance of JLT's Specialty insurance business, which contributed some £765 million of annual revenues to the Group in 2016.
The appointment follows the re-examination of the Group's strategy in 2017, which reaffirmed the importance of collaboration across divisions, regions and industry practices is as a differentiator for JLT.
The broker aims to simplify its operationational structure by bringing together all insurance broking activities under the JLT Specialty banner.
Clarke commented on her appointment; "I'm very happy to be taking on this new role at JLT. We are united in our determination to ensure that our clients are getting the very best from JLT, and the new structure is a reflection of that commitment.
"I'm really proud of the incredible talent and collective aspiration of JLT people around the world, look forward to working more closely with my colleagues across JLT, and am very excited about our prospects for even greater success in 2018 and beyond."