Global reinsurance broker JLT Re has announced the appointment of Thierry Cuisenier as a Partner within its Paris office, effective 18th September, 2017.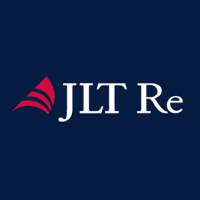 Cuisenier has held numerous senior positions at a number of major reinsurance companies, and brings more than 25 years of industry experience to JLT Re, the reinsurance arm of JLT.
Director of Reinsurance, France, JLT Re Paris, Jean-Francois Delon, commented; "We are delighted Thierry is joining our growing team and we welcome his broad range of expertise and market experience. His background in underwriting will bring an invaluable perspective to our clients and prospects."
Bill Bennett, Head of Division, London & International Markets at JLT Re, added; "Thierry is a good hire for JLT Re and testament to the attractiveness of our platform as we continue to welcome high calibre professionals from across the market.
"As we continue to invest in our European businesses we are seeing growing demand for our services across all classes and Thierry will strengthen both our offering and relationships in this area."