Catastrophe risk modeller RMS has announced the appointment of Karen White as its new Chief Executive Officer (CEO), replacing current CEO and co-founder, Hemant Shah.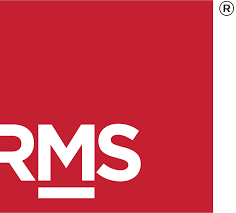 White has extensive experience in the technology industry, having served as an executive and investor for over 25 years.
She started her career in Silicon Valley in 1993 as a senior executive at Oracle, where, among other roles, she led international marketing and business development.
Most recently, White held senior positions at SolarWinds, Syncplicity and Addepar, and her leadership ensured successful outcomes across all three companies. This includes SolarWinds holding its IPO in May 2009 at a valuation of almost $1 billion, Syncplicity being acquired by EMC in 2012, and as President and Chief Operating Officer (COO) of Addepar, she helped scale the customer and partner base for the firm's investment management platform.
Paul Zwillenberg, CEO of RMS parent company DMGT, said: "This is the perfect time to appoint Karen White, a highly-respected and seasoned Silicon Valley executive, as the Chief Executive Officer of RMS. As digitization transforms the market for risk analysis, prediction and management, RMS is uniquely positioned to advance its leadership in the space and enter new markets. Karen has a proven track record of adapting companies to market changes to drive growth and operational effectiveness at scale.
"I would also like to thank Hemant Shah, a pioneer in the industry, for his vision and dedication, growing RMS into a global leader since co-founding the company nearly 30 years ago."
White, commented: "The market for risk analysis, prediction and management is evolving and dynamic. This is an exciting and important time for RMS. Recent catastrophes have shown that RMS solutions are more important than ever. We have the deepest bench of top talent in the industry, and a breadth of products, innovations and customer relationships that is unmatched. I'm thrilled to be joining this world-class team as we continue to innovate, grow and help lead the next wave of transformation."