The Lloyd's of London insurance and reinsurance market's plans to modernise and reduce costs are positive, but come with a high degree of execution risk, according to Moody's.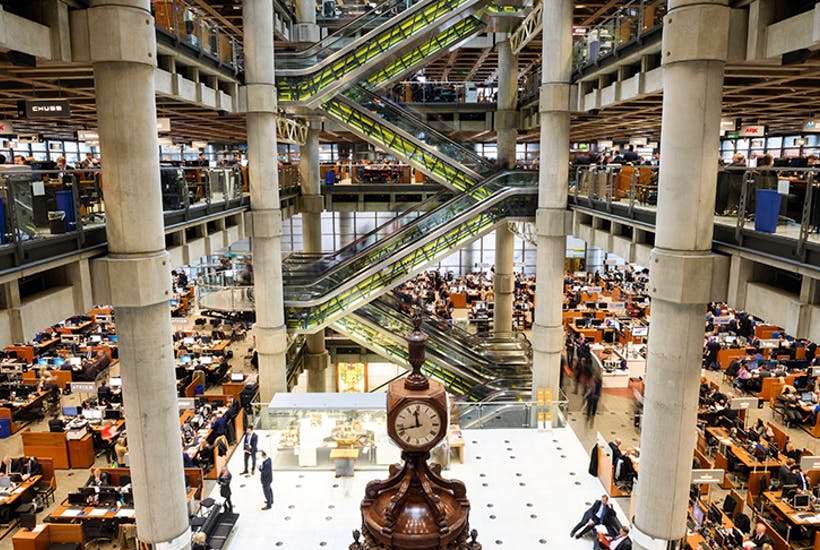 Back in May, Lloyd's announced a new strategy focused on delivering higher quality risk protection for the market's clients.
The six proposed transformational initiatives contained within the strategy were well-received by market participants and received widespread backing from the market.
But the market continues to be warned that its day's could be numbered unless it can force through significant change.
While the Lloyd's market's earnings are still low, they should be sufficient to provide a buffer above catastrophe losses for the next 12 to 18 months, Moody's Investors Service said in a report today.
The rating agency sees the moves to reduce costs to improve profitability and fend off growing competition as credit positive, but risky in their implementation with success not guaranteed.
"The centrepiece of the plan is a set of digital platforms to streamline Lloyd's inefficient underwriting and claims management processes, which will facilitate product innovation and the adoption of new business models and technology," explained Helena Kingsley-Tomkins, AVP-Analyst at Moody's.
"We view the plan as credit positive, but it carries a high execution risk as it will likely require substantial investment, as well as significant cultural change," Kingsley-Tomkins added.
The plan is designed to protect Lloyd's from competition faced and to protect its position as the leading global specialty insurance and reinsurance hub against peers and other market hubs such as Bermuda.
Lloyd's earnings are set to remain marginal, Moody's said.
But firmer prices and stronger underwriting discipline could result in an improvement to underwriting margins, lifting them from their currently negative levels across almost all lines of business undertaken at Lloyd's.
However, Moody's also notes that while improved, the pricing environment cannot be relied upon to save Lloyd's.
With prices for property catastrophe reinsurance remaining below their 2012 levels, thanks to the excess capital still targeting the sector, while falling investment yields, rising claims inflation, a "stubbornly high" expense ratio and now the added costs of undertaking the modernisation programme also set to hold back profitability in the short term for the Lloyd's market, Moody's warns.
Any program of change of the scale of the one being attempted at Lloyd's comes with risks. But in a marketplace where not everyone is on-side, there will be resistance, and where too radical a change could actually undermine the very differentiation that Lloyd's has benefited from over the years, a significant risk exists.
At the same time, changing too little or too slowly could just lumber Lloyd's with massive costs, a disgruntled membership and no significant increase in competitive advantage.
Striking the right balance is going to be extremely challenging.