The specialist Lloyd's of London insurance and reinsurance marketplace is well positioned in Asia-Pacific and is focused on building on its solid foundation in the region, which now accounts for 11.5% of the market's global income, according to Kent Chaplin, Chief Executive Officer (CEO) of Asia-Pacific, Lloyd's.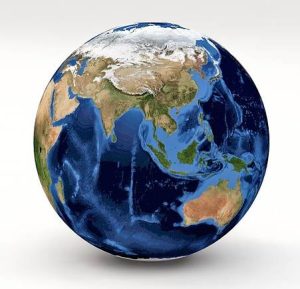 Speaking with A.M. BestTV at the 29th East Asian Insurance Conference (EAIC), held recently in Manila, Chaplin underlined the potential for expansion across the Asia-Pacific, which currently has the largest growth in gross written premiums (GWP) in the world.
"We are in the right place, we are very well positioned. We opened in India just over a year ago so we are very excited about the opportunity in India, it is a vast market.
"And we are also in China, and China is potentially a huge market for Lloyd's," said Chaplin.
While there is certainly potential for growth across the Asia-Pacific, this can be somewhat limited by protectionist measures that continue to hinder the development of both mature and emerging markets around the world. With parts of Asia-Pacific and Latin America being home to some of the most stringent protectionism.
However, Lloyd's feels comfortable with its presence across the Asia-Pacific, and Chaplin explained that in places like India, where competition is increasing, Lloyd's is very specialist and as such brings coverages such as cyber, liability, political risk and trade credit, for example.
"We are there very much to compliment the existing market and to fill gaps. So, we bring expertise in capacity that a lot of the domestic players don't have," said Chaplin.
Generally, said Chaplin, Lloyd's is developing very well in the Asia-Pacific, which now accounts for 11.5%, or roughly $4.6 billion of its global income.
"Our emphasis at the moment in the Asia-Pacific is very much to build on what we've got, to develop strong partnerships with domestic markets, and where we can, to enhance our distribution.
"In fact, we are doing a lot at Lloyd's at the moment to modernise the market. We are making huge progress in the electronic placing initiative, which digitalises the placement process for Lloyd's. So, we want to bring some of these initiatives to the Asian market," said Chaplin.