According to reports, insurance companies in Ethiopia kept the country's first domestic reinsurer, Ethiopian Reinsurance S.C afloat during its first year of operations after it reported a loss of 61 million Br (US$2.2mn).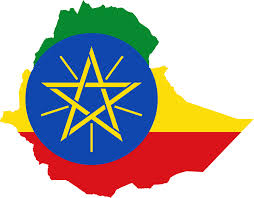 The reinsurance company's latest report shows that insurers paid 332 million Br (US$12.1mn), which amounts to 5% of their premiums, in the past fiscal year to keep the reinsurer afloat after what appears to be a challenging first year of operations.
The payments made by insurance companies is based on a directive issued by the country's central bank in 2014, when the idea of establishing a local reinsurer was first initiated.
According to a report in Addis Fortune, the founding Chief Executive Officer (CEO) of Ethiopian Re, Yewondwossen Eteffa, said; "As the insurance firms are required to pay a certain percentage of their premiums only for the next three years, it is very concerning unless we recover quickly. A drastic bulge in premiums must be realised in the years ahead."
For its first year of operations the company reported a loss of 61 million Br (US$2.2mn), despite writing premiums of more than 500 million Br (US$18.3mn) from general and life insurance business.
The company's Board of Directors, which is chaired by the former CEO if Ethiopian Insurance Corporation (EIC) – one of the local insurers that paid money to the reinsurer – Hailemichael Kumsa – said the loss is related to reserves, which reached 198 million Br (US$7.23mn).
"Had the reserves been included in the income account, we should have reported an outstanding profit," said Kumsa.
While a financial expert with experience in both the UK and Ethiopian markets said the net loss is a result of a huge drop in the insurance segment, reports Addis Fortune.
Despite the loss, Eteffa remains upbeat about the performance of the company in the years ahead.
"There is a strong reason to be positive that significant improvement in results will be achieved in the years ahead," said Eteffa.