AXIS Capital Holdings has announced its results for the third-quarter of 2018, posting net income of $43 million compared with a net loss of $468 million a year earlier. According to analysts, the firm's performance in the third-quarter benefited from lower-than-expected catastrophe losses.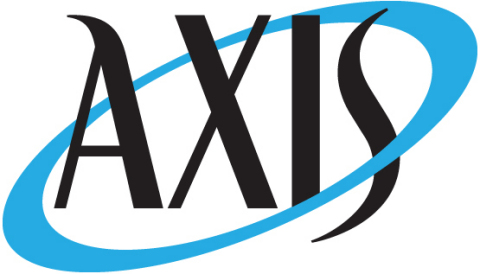 The Bermuda-based re/insurer's financial results for the third-quarter include estimated pre-tax catastrophe and weather-related losses, net of reinsurance and reinstatement premiums, of $92 million, which is a reduction of 82% on the $617 million reported a year earlier.
Within the firm's insurance segment, net pre-tax catastrophe and weather-related losses were $62 million, primarily attributable to hurricane Florence. In the reinsurance segment, net pre-tax catastrophe and weather-related losses were $30 million, primarily attributable to hurricane Florence, typhoon Jebi, and U.S. weather-related events the third-quarter.
Analysts at Morgan Stanley note that while AXIS did not pre-announce expected Q3 cat losses, the $92 million figure came in below expectations and also compares favourably to its peers.
Goldman Sachs also noted lower-than-expected catastrophe losses, with the $92 million falling someway below its $155 million cat estimate. Analysts say that lower-than-expected cat losses were the main driver for Q3 2018 operating EPS of $0.96, which was far above the low of $0.22 estimate and the Thomson Reuters consensus of $0.69.
As noted by analysts, AXIS' Q3 catastrophe losses are lower than some of those announced by other global re/insurers, and the impact in Q3 shows that management has clearly reduced cat exposure in the last several years.
For an international insurer and reinsurer like AXIS, a $30 million catastrophe loss in its reinsurance segment in Q3 is fairly low, which suggest that the firm likely ceded some of its exposure to the retro market and perhaps its strategic capital partners.
Year-on-year, the firm's current year accident loss ratio excluding cat and weather-related losses improved to 61.2% in Q3 2018, while its cat and weather-related loss ratio totalled 7.5%, compared with 61.4% last year. At the same time, its net loss ratio and loss expense ratio improved by 56.6% to 64.9%, year-on-year.
Albert Benchimol, President and Chief Executive Officer (CEO) of AXIS, commented on the third-quarter results: "In the third quarter we continued to see positive momentum, as our efforts to optimize our business and invest in growing our market leadership have generated real traction. Our year-to-date ex-PGAAP operating ROACE2 of 10.2%, which includes the impact of catastrophes and weather as well as higher attritional property losses, demonstrates our ongoing progress in delivering more consistent, attractive returns for shareholders.
"We advanced our positioning and relevance in key markets requiring our specialist expertise and are seeing ongoing benefits from the further integration of Novae into our business. We also continued to drive forward the implementation of our transformation program, which is helping to improve our efficiency and position AXIS to be profitable under a wide range of market conditions.
"In recent weeks, our industry has been challenged by natural catastrophes in the Southeastern United States and Asia. Our foremost thoughts are with those impacted by these storms, and our team is working closely with our clients and partners so that we can expeditiously resolve claims and help communities rebuild – this is our Company's mission."
The re/insurer's gross premiums written (GPW) increased by 20% to $1.4 billion in Q3, driven by a 49% increase in the insurance segment, which was mainly a result of the acquisition of Novae Group. At the same time, the reinsurance segment decreased, with GPW falling by 15% in the quarter, which AXIS states is primarily attributable to accident and health, catastrophe, and motor lines.
Overall, AXIS' combined ratio in the third-quarter of 2018 improved by 55% when compared with the same period last year, falling below the 100% mark to end the quarter at 97.9%.