Analysts at J.P Morgan have raised reinsurer Munich Re's fiscal year net profit forecast from €2.561 billion to €2.725 billion ($2.953 billion to $3.142 billion) following above-expected net profits in H1 2018.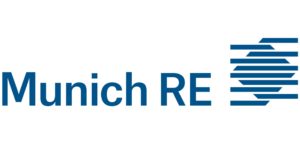 Munich Re reported €1.5 billion net profits in H1, well above the €1.1 billion to €1.2 billion run rate needed to achieve its FY18e target.
The FY18e net profit target range is €2.3 billion to €2.5 billion and analysts believe the main area of sustainable base erosion and anti-abuse tax (BEAT) is life reinsurance, where the technical margin at H118 was €331 million, well above the €237 million run rate needed to achieve the FY18e target of €475 million.
Munich Re have said that life re is developing well; there are no sources of significant negative variances, and it is benefiting from the €0.2 billion invested in recapture deals in the past two years.
Analysts believe this means the life re technical margin is higher. Plus investment income has stopped declining, with the reinvestment yield now starting to rise again.
Moving forward, J.P Morgan forecasts higher life re profits and better investment income, partly offset by a higher combined ratio.
Analysts forecast a rise in net profit to €2.8 billion FY19e and €3 billion FY20e. Previous forecasts on this timescale were €2.76 billion and €2.9 billion.
JP Morgan believes the main risk to its forecast is that Munich Re impairs the goodwill in its acquisition of Relayr, the digital sensor acquisition announced September 2018, which it estimates to cost €150 million.