Property and casualty (P&C) mutual insurers in the US more than tripled their net income in 2018, owing to lower catastrophe losses and increased investment income, according to AM Best.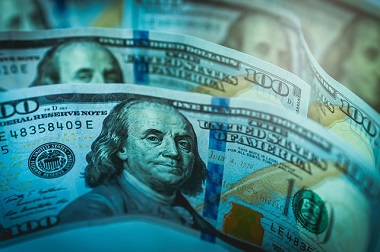 The rating agency also found that rated mutuals' net premiums written (NPW) continued to grow at a moderate pace of 4.2% in 2018, continuing the upward trend that began in 2010.
Analysts attributed the NPW growth over the last five years to the consistent pace of rate action on the property side and more recent aggressive pricing for automobile lines.
Overall, US P&C mutual recorded a combined ratio of 101.1% in 2018, representing a 5.3 point improvement from the previous year, as every line of business except for accident and health insurance improved its loss ratio, due to better rate adequacy and fewer severe weather events.
Rated companies also increased their net investment income by 26% over 2018, AM Best noted, driven by increased dividends and other invested assets at Liberty Mutual Insurance Companies and American Family Insurance Company, which benefited from the 2017 Tax Cuts and Jobs Act.
Underwriting results for the sector were relatively stable earlier in the five-year period through 2018, but became more volatile following the harsh weather-related events of 2016, AM Best said.
In 2018, however, all but one line of business showed improvement in the segment's incurred loss ratio, owing to better rate adequacy and fewer severe weather-related events.
Analysts also acknowledged that most mutual significantly mitigate their catastrophe exposure through comprehensive reinsurance structures that utilise smaller retentions, quota shares, and additional unique coverages.
AM Best concluded that competition remains strong in the US P&C mutual sector as the industry transformed due to technological advances and economic and demographic changes.
Many larger carriers have addressed these market shifts by embracing innovation, but the rating agency believes some smaller mutuals lag in this area, as they may be tasked with the challenges of high expense ratios due to the small scale of operations.