Specialty managing general agent (MGA) Nexus Group has completed the acquisition of registered and approved Lloyd's of London Coverholder, Apsley Specialty Limited.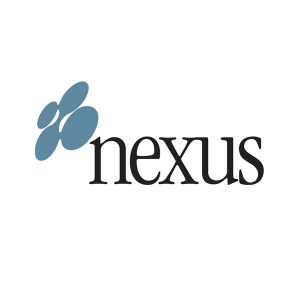 Apsley Specialty was launched in 2012 and has a focus on the asset management sector, particularly alternative asset managers, and has become a specialist in Directors & Officers and Financial Institutions (DOFI).
The MGA is led by James Lawrie, who will join the Nexus Underwriting Limited board as part of the acquisition, with both brands continuing to operate as usual. Once the transaction is completed and to support the expansion of Nexus Financial Lines, Lawrie will become Managing Director and lead the combined DOFI operation.
Furthermore, Jamie Ricketts is to be appointed Chief Underwriting Officer (CUO), DOFI, and together with Lawrie will join the board of Nexus Underwriting Limited.
The company has also announced that current director of Nexus Underwriting Limited, Joanne Edgley, is to lead Nexus' commercial PI unit as Managing Director.
"The strength and breadth of this combined management team for Nexus Financial Lines will enable Nexus to significantly develop this core capability beyond its impressive development to date," says Nexus.
The takeover combines two DOFI MGAs with multiyear underwriting agreements, excellent underwriting performance and significant profit commission generation, explains Nexus.
Founder and Executive Chairman of Nexus, Colin Thompson, said; "Apsley Specialty is a fast growing high quality MGA that will complement our existing DOFI capabilities, especially in terms of geography with Apsley's US capacity. In a competitive market, Apsley grew its GWP 64% from 2016 to 2017, whilst still maintaining excellent underwriting discipline and strong loss ratio performance. This is testament to the high calibre individuals within the business.
"This acquisition will allow us to build on our established position in a historically highly profitable class of business. As we continue to provide innovative DOFI underwriting solutions to both clients and underwriting partners, we will look to grow the combined DOFI offering to GWP of £35 million by 2020.
"As a group, we are targeting three acquisitions per annum, and this is just the sort of niche business with an auditable profitable underwriting track record that we can seamlessly bring into the business alongside some larger transformational deals. This is a strategic acquisition that will augment our business model in an important year where we are preparing for a shareholder liquidity event in Q3 / Q4."
While Apsley's Lawrie, added; "The Apsley team are delighted to be joining Nexus. The combined business will continue to focus on our core expertise and both sides will bring their complementary strengths. I look forward to leading the combined business through this exciting period."