Property & casualty (P&C) reinsurers experienced the largest impact from catastrophes in 2017, reporting $5.5 billion of losses, up from $1.1 billion in the prior year, according to Fitch Ratings.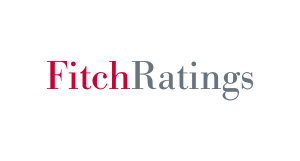 For P&C re/insurers, 2017 brought the first aggregate underwriting loss since 2011.
Reinsurers and Florida specialist sub-segments were hard hit, with catastrophe losses representing 24% and 11.6% of earned premiums in 2017, respectively.
The group of 51 North American P&C re/insurers' net incurred catastrophe losses in 2017 increased to $33.7 billion (9.5% of earned premiums), up from $12.9 billion (3.9%) in the prior year, Fitch said this was largely due to Hurricanes Harvey, Irma and Maria, along with a series of California wildfires.
Chris Grimes, Fitch Ratings Director, commented: "Not surprisingly, an extraordinary sequence of second-half storms and wildfires led to significantly higher catastrophe losses."
Underwriting results deteriorated as the group combined ratio rose to 102%, compared to 96.2% in the prior year, according to GAAP financial results for 51 North American P&C reinsurers.
26 firms in the group reported a calendar-year combined ratio above 100%, compared with 11 companies with an underwriting loss in 2016.
Five of the seven companies in the group reported at least a 20 point impact on the combined ratio during the period, reports Fitch.
While bottom line results deteriorated significantly with aggregate operating earnings 23% lower than the previous year, Fitch says that 2018 could see firms recover earnings losses with improved operating performance.
The aggregate operating return on equity (RoE) fell by nearly 200bp to 4.6%, only nine companies in the group reported an operating RoE in excess of 10% for the year.
Fitch said that near-term premium growth will be "positively influenced by price increases in property and automobile segments and exposure changes from moderately better economic conditions. Corporate income tax rate reductions will positively influence U.S. insurers' return on equity in 2018."
Across the P&C segment, operating performance is anticipated to improve in 2018 if annual insured catastrophe losses return to the historical average.
Despite the near-term pricing increases, profit expansion for re/insurers remains hindered by competitive pricing conditions in most segments and low yields on invested assets.
Thus, Fitch predicts that while a larger proportion of individual companies will likely return to an underwriting profit in 2018, many will remain challenged to generate adequate returns on capital.