Insurance and reinsurance broker JLT Group said this morning that it is "premature to draw conclusions" as to how much re/insurance rates may rise following the spate of recent catastrophe losses.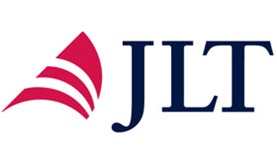 The brokerage said that due to the timing of both insurance and reinsurance renewals, the impacts of catastrophes including hurricanes Harvey, Irma and Maria would not have a bearing on its own full-year results.
JLT said that it expects to deliver "full year organic revenue growth more in line with historical rates."
Looking ahead, JLT said that the response to the disasters from insurance and reinsurance market players had been "inconsistent" so far, and so it is too early to draw any conclusions on the effect that recent events could have on insurance and reinsurance rates.
Opinions on the expected pace or size of any re/insurance rate increases, as well as how broadly they affect the market, differ widely, with some forecasting just localised and loss-hit contract rate increases, while others are pushing for something much broader.
As JLT says, it is still too early to know exactly where rates will end up in January, with negotiations only just underway and the renewal likely to be a late one.