PwC has highlighted the need for insurers and reinsurers to develop and implement focused InsurTech strategies, in light of advancing technology and the ongoing maturity of the InsurTech space.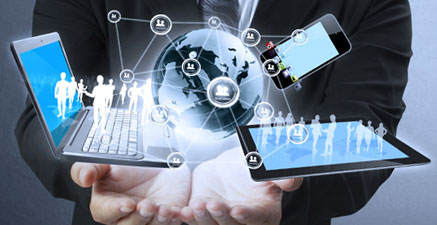 According to PwC, InsurTechs are impacting the insurance and reinsurance industry in numerous ways, including the transformation of the existing value chain, enabling new capabilities, innovating new products, and also breaking boundaries beyond re/insurance.
Starting with the value chain, PwC's report states that customer engagement or the development of digital distribution platforms is having a transformational impact.
"In many cases, data driven process optimization is having a large impact as new firms seek to harness technology to drive productivity and cost efficiencies through data analytics, artificial intelligence, blockchain, or other emerging technologies," explains the report.
At the same time, insurers and reinsurers that harness emerging technologies and solutions can increase their value via the addition of new capabilities that have the potential to increase efficiencies throughout various parts of the insurance and reinsurance process.
"The emergence of new capabilities fundamentally changes not only the existing value chain but the industry overall, as more incumbents adopt these capabilities through investments or partnerships to compete effectively," continues the report.
Alongside the creation of new capabilities for re/insurers, InsurTechs are also innovating new solutions, and the report highlights the emergence of cyber risk and cyber insurance as an opportunity for InsurTechs and re/insurers to take advantage of.
"A plethora of startups are now working with and against insurers to develop new products, or assist in underwriting these new risks," says the report.
Interestingly, the report also notes that InsurTechs are also supporting the efforts of re/insurers to innovate beyond the existing value chain and into new sectors, ultimately enabling access to new customers and markets.
In response to the growing impact of technology on the risk transfer space, which, is seen as somewhat as a challenge, but mostly as an opportunity, re/insurance companies need to both develop and implement InsurTech strategies, says PwC.
"The InsurTech industry has continued to mature, technology adoption has become more widespread, and successful use cases have begun to emerge.
"(Re)insurers are recognizing the impact of targeted investments or strategic partnerships which if executed and implemented properly, can unlock meaningful value for their organizations.
"In order to compete effectively, (re)insurers need the right talent, strategy, ability to execute on deals/partnerships, and finally, a viable plan to implement the InsurTech's capability for their organization. We expect those who struggle on these fronts to fall behind their competitors," concludes the report.