Reinsurance Group of America (RGA), via its innovation accelerator subsidiary RGAX, has entered into a partnership with new insurance start-up Trupo, which will see it reinsure Trupo's products for freelance workers in the U.S.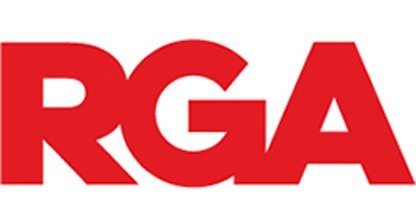 According to Trupo, 57 million people, or one-third of the American workforce, currently work as freelancers, and are vulnerable to sudden health or personal issues as they do not receive benefits like paid time off or employer-provided health insurance.
Born out of the Freelancers Union, Trupo aims to provide affordable coverage to this rapidly growing segment, which it claims has historically been under-served by both the government and the insurance industry.
Dennis Barnes, Chief Executive Officer (CEO) of RGAX, said: "Even a temporary loss of income can have disastrous impacts on a freelancer's ability to cover necessary expenses. Together with Trupo, we can provide freelancers with an insurance product that is optimized for their needs and independent lifestyle.
"By leveraging Trupo's expertise in this segment with RGAX's resources and industry insights, we are confident that Trupo can fill a void in the current insurance market that will improve the lives of its customers."
By 2027, more than half of America's workforce is expected to be comprised of independent workers encompassing a diverse range of professions and trades, including domestic workers, graphic designers, writers, accountants, adjunct professors, day labourers, and more.
Currently, many short-term disability insurance products are only accessible through group plans offered by employers, or may require applicants to have a W-2, making them inaccessible to freelancers.
"Until now, freelancers had nowhere to turn in those inevitable periods when something unexpected happened and they couldn't work. The government has turned a blind eye to the risks freelancers face while the insurance industry has been unable to offer a solution," said Sara Horowitz, Founder and CEO of Trupo.
"Freelancers are bold and resourceful, and they are coming together to lead this new economy. That's why we created Trupo, so you'll be protected when you come down with an illness and can't work. You will have a safety net you can count on that will allow you to continue to pursue your passions and independent way of life."
Trupo is also backed by Silicon Valley venture capital firm Sequoia Capital. Alfred Lin, Partner at Sequoia, said: "In Trupo, we see a company with the complete vision and know-how to solve a real problem in our economy that's only going to grow. We're excited to support Trupo and its vision for providing a critical insurance product to a completely untapped segment of the U.S. insurance market."
Caitlin Pearce, Executive Director of the Freelancers Union, also commented: "Unlike many traditional workers, if freelancers can't work, they lose out on critical income. We're continuously striving to meet the needs of our members, and as an investor in Trupo, we're helping shape a more positive future for freelancers. Trupo represents an important step forward in providing protections that will empower our members to continue to do the work they love."
Darren Walker, President of the Ford Foundation, added: "As the future of work continues to evolve, shifting the ground under millions of workers, a new set of institutions is necessary to meet the demands of today's workforce.
"Until now most freelancers have not been eligible for unemployment insurance, but Trupo is bringing the next generation of benefits to this critical segment of the workforce and providing the income stability and peace of mind they deserve."