Risk modeller RMS has named Adam Sandler as Head of Underwriting, Cyber and Model Solutions, set to oversee the expansion of RMS business in cyber, data, underwriting and models solutions with a focus on digital risk and underwriting transformation.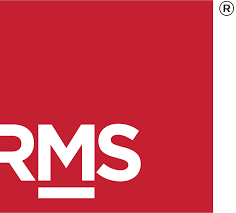 Sandler joins from QBE North America, where he was Senior Vice President and Business Transformation Officer, responsible for driving significant change across processes, analytics and technology and will report to Mohsen Rahnama, RMS Chief Risk Modeling Officer and General Manager of Models and Data Solutions.
Rahnama said; "Adam brings fresh thinking to our team, with a clear sense from the client perspective about how we can best adapt our models and data to fulfill industry needs.
"We have a rich pipeline of new products coming to market this Spring, including the RMS® U.S. HD Inland Flood Model, RMS® North America HD Wildfire Model and our full Cyber Suite including a new version of the RMS® Cyber Accumulation Management System. Adam's expertise will help us to maximize the value of these solutions to our clients."
Sandler also boasts extensive previous management and executive experience with Genpact (a global professional services firm delivering digital transformation), Ironshore (where he was Group CIO), Riskclick (where he was CEO), Marsh & McLennan and AIG.
Commenting on his appointment, Sandler, Head of Underwriting, Cyber and Model Solutions, said; "for over 25 years, whether with industry primaries or brokers, I have pushed for innovation by leveraging information and technology to drive better business decisions.
"In that time, the speed at which digitization has taken hold has risen dramatically and offers a tremendous opportunity and challenge for the industry.
"The heritage of RMS in advanced insurance data and analytics puts us at the center of this industry opportunity. I'm excited to help drive that mission at RMS, enabling clients to embrace and exploit our capabilities to drive consistent profitable growth."