The property and casualty (P&C) reinsurance market has seen some "useful" price firming in 2019, but further increases will be required to put SCOR back on track for sustainable profitability, according to its management.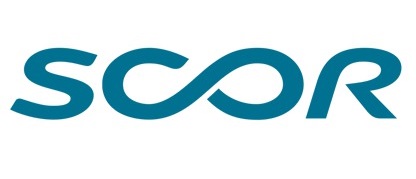 Speaking at the Reinsurance Rendezvous event in Monte Carlo, Chief Executive Officer (CEO) Denis Kessler said that SCOR may continue to find it "challenging" to reach its financial objectives due to low interest rates and the current P&C pricing environment.
Kessler acknowledged that the market was "firming up" but warned that it "is not yet firm enough to ensure that we are going to be able to reach the level of profitability that we have decided to achieve."
"I think further price increases are necessary to put us back to a level that is sustainable," concurred Jean-Paul Conoscente, CEO of SCOR Global P&C.
Conoscente noted that SCOR had some welcome price increases across pockets of business in 2019, particularly in US loss-affected property lines, and in some US casualty lines.
However, most lines continue to be characterised by soft prices, he said, and further hardening will be necessary.
Asked which areas SCOR sees prices as attractive enough to expand its business, Conoscente identified excess & surplus business in the US, as well as medium-sized umbrella and some segments of E&O and D&O.
"On the other hand we see some markets as still struggling," he added. "Primary is still struggling, large umbrella is still struggling, public D&O is still an issue, and commercial auto – despite single digit increases – is still an issue."
Kessler also confirmed that limited pricing increases, in combination with low interest rates, were behind SCOR's decision not to significantly increase its financial objectives.
"To reach the same objectives now is more difficult than it was 2 or 3 years ago," the CEO told attendees at the SCOR briefing.
"So don't promise what you cannot do," he continued. "It's better to deliver stability than to promise unreachable targets and to explain afterwards why it difficult."
Conoscente also remarked: "The market remains very fragmented, and prices aren't going up everywhere.
"If the whole market was going up 5-10% then we would have a very different picture. But the reality today is that there are pockets that are going up and pockets that are going down."