Noise from global reinsurance companies and alternative, or third-party capital participants suggests that every catastrophe renewal at January 1st 2019 is going to be highly competitive for a number of reasons, with rates expected to remain stable during the key renewals season.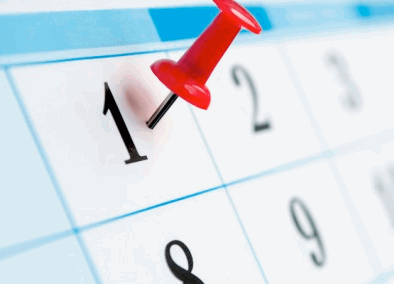 There's a feeling across the reinsurance and also insurance-linked securities (ILS) sector that rate improvements following 2017 catastrophe events were insufficient and unsustainable, a view supported by fading positive rate movements throughout 2018 and the fact some players have pulled back from writing certain lines in response to inadequate return metrics.
Loss creep from 2017 catastrophe events, most notably seen with hurricane Irma in Florida, underscored the fact that rates failed to improve in a meaningful way after 2017 events, and, combined with losses in 2018 that have proved to be anything but benign, albeit lower than in 2017, rates are expected to remain stable or even harden at the January 2019 renewals.
Notable catastrophe events in 2018 include the latest outbreak of California wildfires, typhoons Jebi and Trami in Japan, extreme rainfall and flooding in Japan, and also hurricanes Florence and Michael in the U.S., the latter of which is expected to result in additional loss creep for market players with exposure.
For the ILS sector, 2018 events mean that for the second year running, the sector is experiencing trapped collateral on contracts exposed, the first time the ILS space has ever witnessed this to such a degree.
The availability of capital, the impact of trapped collateral on ILS funds, as well as the total losses from 2018 events, are all expected to be the key drivers for the outcome of Jan 1st 2019 renewals, for both the reinsurance and retrocession markets.
Regarding the retrocessional market, analysts recently noted that 2018 capital events for the retro market might be enough to push up retro pricing in 2019, which has the potential to put pressure on the potential for rate increases in reinsurance and even some insurance markets.
Retro layers of business, and in particular the riskier ones, have been heavily impacted by the rapid increase in catastrophe losses over the last 18 months or so, with some in the market suggesting that this will lead to a capacity crunch in the retro reinsurance market.
With this in mind, it could be that someone else enters the space and replaces any unavailable capacity, and, it's also been suggested that traditional reinsurance markets are showing a growing appetite to come back into the retro space in a meaningful way, after pulling back in recent years due to risk appetites and failure of business to meet cost-of-capital requirements.
So, with demand potentially set to outpace supply for retro reinsurance capacity at 1/1, the sector could see further rate increases at 1/1 2019, which, suggests it is likely some of the traditional players will look to increase their capacity allocation in the retro market, or re-enter the space, in order to take advantage of any opportunities.
After discussions with reinsurance, retro, and ILS market sources, it seems that the markets expect rates to remain stable or even harden at 1/1 2019, with December expected to be a very busy period for market participants as they move to get ready for January 1st.
Industry commentary suggests that some market players have lots of capacity to deploy at 1/1 while others have not so much. At the same time, it's been reported that a number of the larger reinsurers are starting to write business more cheaply, which could be an attempt to put pressure back on ILS players at a time when capacity in this segment is strained as a result of the trapped collateral issue.
As reported by our sister publication Artemis, some in the reinsurance industry have said that they expect property catastrophe rates to rise at 1/1 2019, as well as at the Japanese and Florida renewals later in the year.
At the same time, Twelve Capital said recently that the 2019 January renewals have the potential to produce a positive surprise, suggesting that rates could be better than many are currently anticipating following the major losses experienced in recent months.
According to reports, another trend impacting the January 2019 renewals season could well be the Lloyd's market, and more specifically the fact that a number of Lloyd's markets are leaving their reinsurance and retro renewals very late.
It appears that some in the Lloyd's market are purposefully holding back their renewals, which could come back to bite them as going earlier would likely have resulted in securing more favourable pricing, although its seems that some are willing to hold back their quotes as they wait for greater certainty on where pricing might go at 1/1 2019.
One thing seems certain, it is going to be a very competitive January renewals season for a number of reasons. Overall, pricing is expected to remain flat, which, while better than further rate deterioration, is sure to put further pressure on the operations of global reinsurers.
Numerous market forces continue to drive change in the reinsurance sector, and with loss creep from 2017 events combining with 2018 events and trapped collateral issues for ILS funds and a potential capacity shortage in the retro markets, it is going to be a very interesting renewals season, with undoubtedly some market winners and losers.