Global reinsurance broker, JLT Re, has announced the appointment of Stephen Balderston from Guy Carpenter to its Credit & Political Risk team, as a Partner.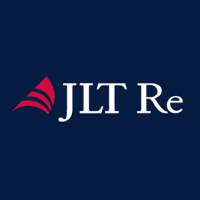 Balderston spent eight years with broker Guy Carpenter, where he was Senior Vice President in Credit, Bond & Political Risk Treaty Reinsurance. He is expected to join JLT Re at the start of 2018.
Commenting on the appointment, Nick Jay, Divisional Head, Marine, Energy & Political Risk, JLT Re, said; "Stephen is one of three recent appointments to our Credit & Political Risk team and proof that our platform continues to attract best in class professionals."
JLT Re Chief Executive Officer (CEO), UK & Europe, Keith Harrison, added; "Our expanding team of Credit & Political Risk experts is something we are very proud of at JLT Re. Stephen is a highly respected and experienced player in the field and his client relationships and expertise will be a great asset to the team as we look forward to continued growth and success in the Credit & Political Risk space.
"Our current team, combined with our recently announced new hires, makes for a considerable force in this specialist business."