German P&C insurers' earnings have been dealt a blow by Storm Friederike's estimated insured losses of around EUR 1 billion, presenting a headwind for its 2018 earnings which are already constrained by low-interest rates, according to a Moody's Investor Service report.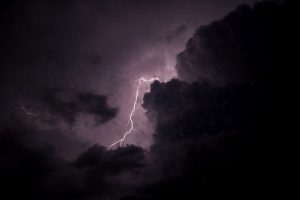 Based on this estimate, analysts believe losses could translate into an impact of a 1-2% increase on German property and casualty (P&C) insurers' full-year combined ratio (claims and costs as a share of premium income).
A €1 billion loss in January alone would also be equivalent to about 50% of the P&C sector's average property natural catastrophe claims for the full year, nevertheless, the sector remains buoyed up with healthy underwriting profits in recent years and consistent price increases.
Friederike generated wind speeds of up to 138km/h in low-lying areas and up to 203 km/h in mountainous regions in Germany, when it struck in mid-January 2018 – making it one of the most severe storms to hit Germany since Kyrill in 2007.
Outside Germany, AIR Worldwide estimated Europe-wide insured losses from the storm of €1.3 billion to €2.6 billion, with France, the UK, Belgium and the Netherlands heavily impacted.
Moody's estimates that over the past 25 years (1992-2016), annual natural catastrophe losses for the German P&C insurance sector have averaged around €3 billion, of which approximately €2 billion is attributable to property insurance.
Therefore, storm losses in January 2018 alone could already account for over 50% of German insurers' total property natural catastrophe losses for the year.
Moody's said that with the possibility of further natural catastrophe losses during the rest of 2018, "earnings for the German non-life industry, which continue to be constrained by low-interest rates, are likely to face an additional headwind during 2018.
"While we expect the largest German players (see Exhibit 3) to suffer storm losses, the impact could be proportionally larger for provincial insurers, as a result of narrower geographical diversification."
However, with the German P&C insurance industry still benefiting from several years of healthy profitability, analysts remain optimistic that the industry will report a solid combined ratio below 100% for the year – assuming an average year for catastrophe losses in 2018.