Willis Towers Watson news
Willis Towers Watson news related to the global insurance and reinsurance broker and consultancy.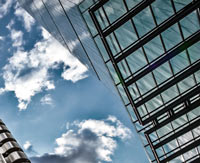 17th January 2017
Insurance and reinsurance broking specialists Willis Towers Watson has appointed Alexis Faber as Global Head of Financial Lines, a promotion from her current role as co-head. The unit comprises Financial and Executive Lines of insurance business, Financial Solutions and other financial products and is part of the company's Corporate Risk & ... Read the full article
Getting your daily reinsurance news from Reinsurance News is a simple way to receive only the reinsurance industry news that matters, delivered directly to your email inbox.