Catastrophe modelling firm AIR Worldwide has updated its loss estimates for Hurricane Maria to between $27 billion and $48 billion, a stark reduction from initial estimates of $40 billion – $85 billion.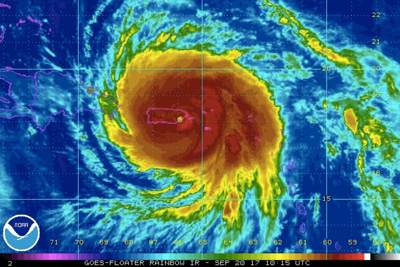 Losses in Puerto Rico are estimated at between $25 billion and $43 billion, in line with previous estimations that Puerto Rico would account for as much as 85% of total losses.
AIR said the reduction in the higher end of its loss estimates was driven primarily by the review of Maria's intensity over Puerto Rico. A re-examination of the storm parameters revealed lower wind speeds than previously estimated, particularly in and around San Juan, as well as a narrower overall wind footprint.
Much of AIR's modelled losses for Puerto Rico came from industrial lines of business, however, much uncertainty from these lines remains, particularly from business interruption (BI) losses.
The extent to which demand surge, the increase in the cost of labour and materials that often follows major catastrophes, comes into play, will impact on final ultimate insurance payouts.
Claims will continue to develop over the course of the next six to eight months, largely as a result of continuing BI losses.
Hurricane Maria became the second major hurricane to sweep through the Caribbean in the record setting 2017 Atlantic Hurricane season, compounded the damage done by Hurricane Irma, wreaking additional destruction on some islands hit by Irma, and devastating a few locations that had escaped the worst of the previous hurricane.