International financial services rating agency, A.M. Best, has upgraded the financial strength and credit rating to A (Excellent) from A- (Excellent) and the Long-Term Issuer Credit Rating to "a"  from "a-" of International General Insurance Co Ltd., (IGICL) (Bermuda) and International General Insurance Company (UK) Limited.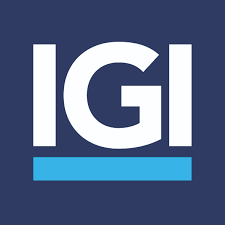 According to A.M. Best, the upgrade is a reflection of IGI's "very strong" balance sheet strength as well as its strong operating performance, limited business profile and appropriate enterprise risk management.
"The upgrade reflects IGI's resilient operating results, which have been driven by robust underwriting performance over the longer term. The company has a five-year average combined ratio of 90% (2014-2018) despite the impact of catastrophe losses in 2017. AM Best views IGI's underwriting discipline as a key driver of its good financial results," said A.M. Best.
Wasef Jabsheh, Chief Executive Officer (CEO) and Vice Chairman of IGI, said: "We are delighted to have received an 'A' rating from AM Best. This is a significant achievement for IGI, and the upgrade is a recognition of the company's commitment to underwriting discipline and focus on profitability over top-line growth.
"AM Best pointed to IGI's balance sheet strength assessment that is underpinned by risk-adjusted capitalisation at 'the strongest level' and pointed to our good liquidity and conservative investment portfolio.
"IGI's team of dedicated and committed professionals has been the backbone of our success and has allowed the company to achieve what it has so far in its evolution."