AXIS Re, the reinsurance unit of Bermuda-headquartered global re/insurer AXIS Capital Holdings Limited, has appointed Ann Haugh as President of its Global Markets division.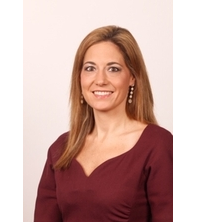 Haugh joins AXIS Re from international insurance services firm Thomas Miller, where she most recently served as Group Chief Operating Officer.
Previously, she also held a number of senior underwriting and operations leadership positions at Aspen Insurance Group and Zurich Insurance.
In her new role, Haugh will be responsible for overseeing AXIS Re Strategic Partners, global Specialty Re and AXIS Re's international business platform in the Lloyd's market.
Based in London, she will also become a member of AXIS Re's Reinsurance Leadership Team and will report to Chief Executive Officer (CEO) Steve Arora, who commented: "We are excited to welcome Ann to AXIS. Her 25 years of insurance experience spans underwriting, operations, strategy and P&L management."
"This breadth and versatility of experience is a great addition to our organization," Arora added. "Ann also demonstrates the strong cultural values of execution and empathy that we are building at AXIS Re."
Additionally, AXIS Re announced the appointment of Rob Smart, who currently serves as Interim President Global Markets, to the newly created role of Head of Specialty Re, reporting to Haugh.
The Specialty Re unit was established in May 2018 as part of AXIS Re's Global Markets division when AXIS revealed the new organisational design for its reinsurance segment.
"I am confident that Rob will be successful in leading this very important business for AXIS Re and delivering global product strategies," continued Arora. "We are appreciative of his energy and commitment in establishing the Global Markets division during the interim period."