Although SCOR and Swiss Re have dramatically increased their exposure to U.S. natural catastrophes in recent years, all of the European big four reinsurers still boast ample capacity with retrocession cover largely intact, according to a CreditSights report.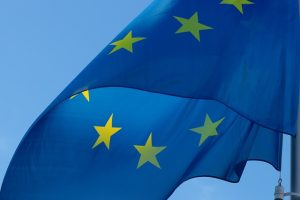 Analysts explained that in 2005, Swiss Re had incurred about €1 billion from hurricanes KWR, and this figure has doubled to €2.25 billion in 2017 despite insured market losses being comparable.
CreditSights noted "a similar trend with Scor but point out that the reinsurer has undergone a significant transformation in its business profile through the acquisitions in the last 10 years."
SCOR's cession ratio increased sharply from 27% in 2005 to 40% in 2017, in line with the growth of its U.S. premiums – its retention rate declined from 97% to 90%.
The report compared the big four European reinsurers' current risk exposure levels with past risk exposure strategies and found that of the European big four, Munich Re and Swiss Re had the highest premium retention ratios, with 97% and 98% respectively for their P&C reinsurance business, compared to 87% for Hannover Re and 90% for SCOR.
This suggests that Munich Re and Swiss Re rely less on retrocession, choosing to retain a higher proportion of the losses.
However, CreditSights said this doesn't necessarily mean these firms retain higher risk exposure due to other potential variables in terms and conditions.
SCOR, which ceded 40% of its losses from hurricanes Harvey, Irma and Maria (HIM), seems to have used more quota-share reinsurance covers and thus has a retention rate that's lower than the other players who have used excess of loss reinsurance programmes.
SCOR's retrocession program was also more geared to frequency, it uses proportional cover mainly for the catastrophe business – in contrast to Munich Re and Hannover Re.
The current retrocession programs of both Munich Re and Hannover Re appear to focus on severity of losses as opposed to frequency, with triggers set quite high to protect the reinsurers against the occurrence of extreme events.
The relatively high trigger levels of the retrocession programmes meant that recoveries from the HIM hurricanes were very limited.
Thus with most of their retrocession cover still in place, reinsurers have access to plenty of capacity to absorb further losses in the fourth-quarter of 2017, such as the California wildfires.
Hannover Re's cession ratio remained consistent at 51% between 2017 and 2005;  its retention premium stayed at similar levels between both years (83% vs 87%)
Lloyd's was excluded from the CreditSights study because of limited disclosed information, however its $4.8 billion estimated net exposure to HIM and the Mexico earthquakes is likely to remain material as the U.S. makes up a large proportion of the Lloyd's market revenues.
It's also expected to have acted as both a primary insurer and reinsurer for lines of business impacted by the natural catastrophes, compounding its losses.