French mutual insurance companies will continue to lose market share, disadvantaged by their small size as rising regulatory costs threaten their ability to compete with traditional insurers and bancassurers, Fitch Ratings said.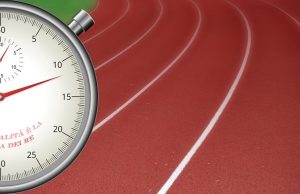 Meanwhile, competition from traditional insurers which have been eyeing the health and protection segments, the mainstay of mutuals, as strategic areas for growth, has intensified.
In the property and casualty (P&C) market, mutuals also face stronger competition from bancassurers.
The number of French mutual insurers fell 60% over 2006-2016 and 10% in 2017, according to Fitch.
Mutual insurers' health insurance market share, currently at 70%, has been in steady decline in recent years and these losses have been compounded by a diminished position in the protection market following the 2016 ban on "designation clauses."
Fitch said the designation clauses had supported mutuals' monopoly on group protection business for certain industry sectors.
Mutual insurers' small size also means they face a disproportionately high financial and operational burden from implementing two major new EU regulations that take effect this year, the General Data Protection Regulation and Insurance Distribution Directive.
Larger competitors enjoy greater capacity to absorb these extra costs, Fitch said, and will thus seek to exploit the competitive advantage this gives them over smaller mutual companies.
Commenting on the growing competition, Fitch said: "Traditional insurers are targeting health and protection insurance as strategic areas for growth, while bancassurers are stepping up competition in the property and casualty insurance market.
"Erosion of market share is credit negative and is likely to force more companies into M&A in 2018 as rising costs and increasing competition make operating scale and business diversification increasingly important.
"Historically, most M&A involved small mutuals, but the consolidation trend has started to include larger mutuals."
However, it's not all doom and gloom for mutual insurers' which are expected to gain market share in creditor insurance: changes to rules introduced in January 2018 allow borrowers to switch their creditor insurance provider on any policy anniversary, creating opportunities for both mutuals and traditional players to target "bancassurers' customers.
Fitch explained that previously they could only change in the first 12 months and this had given Bancassurers a strong 85% market share as originators of the underlying loans and limited opportunity for customers to switch provider.
Following five years of soft market conditions rates in P&C, rates are now forecast to increase and mutuals could also see a boost to pricing conditions in health as companies react to higher hospital charges, the implementation costs of 'ANI' and the revaluation of practitioners' and pharmacies' costs.
Furthermore, Fitch believes "mutual insurers' historical proximity to their customers is a competitive strength."