Bermuda domiciled insurance and reinsurance holding company, Ironshore, has announced the appointment of Steve Horton as Chief Executive Officer (CEO) of Iron Starr, and Susan Pateras to Chief Operating Officer (COO), Ironshore Bermuda.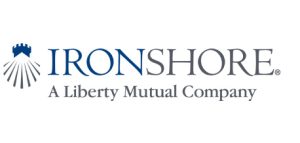 In their new positions, both Horton and Pateras will report to Ironshore Bermuda CEO, Mitch Blaser.
Blaser, commented; "Steve and Susan bring a wealth of experience to their respective new roles and have a proven track record of contribution to the success of Ironshore. I am delighted to promote such talent internally."
In his new role, Horton will be responsible for all aspects of Iron Starr's operations across its three main business lines, providing specialty excess insurance solutions, and will remain head of Iron-Excess.
Horton joined Ironshore's Pembroke Managing Agency Limited in 2008 from AIG, and was appointed Senior Vice President of Iron-Starr in 2010.
Ironshore has also announced that Liam Jones will be promoted to Financial Lines Manager, reporting to Horton.
Pateras will now claim responsibility for business development on behalf of all Bermuda profit centers, as well as managing collaboration with brokers and other stakeholders for Ironshore Bermuda. She remains head of Iron-Starr's Healthcare Practice.
Shane Rozario will assume a wider role in Bermuda as Director of Insurance and Claims Operations, reporting to Pateras.
Ironshore's CEO, Kevin H. Kelley, said; "Ironshore Bermuda operations continue to build out its platform for providing specialty market access to reliable capacity for the syndication of risk. We congratulate Steve and Susan, both of whom have played pivotal roles in the expansion of dedicated business lines throughout their tenure with the company."