Reinsurance broker JLT Re has announced that Aon Benfield's Vijay Mavani will be joining the firm as a Partner for its European and Global Capital Solutions business, starting in early 2019.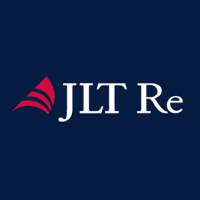 Mavani has spent the previous 17 years at Aon Benfield, where he most recently served as Corporate Solutions Director. He will take up his new position once he has completed his contractual obligations with Aon.
Mavani started his career at NWRe and brings nearly 40 years of market experience to the Capital Solutions team at JLT Re.
Bradley Maltese, Deputy Chief Executive Officer (CEO), UK & Europe at JLT Re, commented on the appointment: "Vijay is a great addition to our growing structured reinsurance capability; we are delighted he is to join JLT Re.
"He has an excellent market reputation not just here in London but also globally, with strong connections in India and Asia Pacific. We welcome his expertise and enthusiasm which will bring an invaluable perspective to our clients and prospects."
Mike Reynolds, Global CEO at JLT Re, added: "As we continue to advise our client base on increasingly complex capital and balance sheet management issues, Vijay's skills and experience in these areas will be invaluable, not least his vast experience in supporting Lloyd's Syndicates on accessing and allocating capital as well as advising on RITC transactions. We look forward to welcoming Vijay to JLT Re early next year."