The legacy re/insurance market is gearing up for further growth and is ready to go "from strength to strength," according to Tom Booth, Chief Executive Officer (CEO) at DARAG.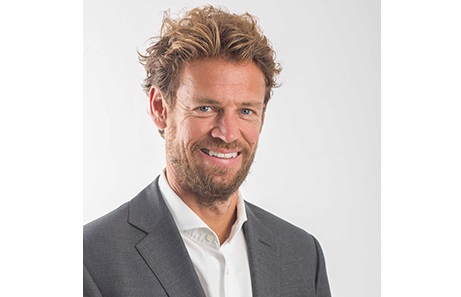 Speaking in an interview with Reinsurance News, Booth said that legacy re/insurers continue to enjoy an "active, vibrant marketplace" with no shortage of supply.
Looking ahead, Booth anticipates that a small number of companies operating in the space are likely to grow into the "next tier" fairly soon, developing significant balance sheets alongside the larger peers.
Given the partial segmentation of the marketplace – in terms of lines of business, geography, and structures – there should be room for multiple re/insurers to thrive, he added.
However, as the more prominent players continue to grow, it may become increasingly difficult for new entrants to break into the market.
"I think one area that is a potential development is that I see there potentially being more reinsurance transactions – as in LPTs rather than portfolio transfers in Continental Europe," Booth told Reinsurance News.
"Sellers sometimes want to get off the economic risk but they want to keep the claims handling and more control."
He suggested that there may also be some attractive opportunities for the market in combining life run-off and non-life run-off.
"It feels to me that at some stage it will make increasing sense from a capital perspective to put those together," Booth explained. "So, it will be interesting to see as the balance sheets really grow – probably only for the biggest – if they'll bolt on a life run-off platform if they haven't already got one."
Furthermore, Booth believes that there is increased appetite from run-off providers that is leading to more diverse portfolios and helping sellers to assume some unexpired risk.
"We started 20 years ago with asbestos and LMX business and it really has moved to much more mainstream portfolios being disposed of, which can only be a good thing," he said.
With an abundance of capital in the market and a growing appetite for increasingly large deals, some commentators have raised concerns about the sustainability of deal activity in the legacy space.
However, Booth told Reinsurance News that he was confident about the health of the market, maintaining that the supply of transactions is enough to counterbalance the level of capital.
"I don't personally see that the pricing's got so aggressive," he commented. "You can do these transactions as a win-win because you can be more capital efficient, you can be more operationally efficient, you can manage claims a bit more actively, there's asset strategies that can be deployed – which perhaps are a bit different to the live underwriting market at times –  to make these things more profitable."
"It is competitive on the bigger tenders, but at the same time I don't think there's a lack of pricing discipline," Booth continued. "And everyone's conscious that the worst deal is a bad deal that you don't make money out of or where you make a significant loss."
"There have been one or two deals that have been done that haven't been so profitable," he acknowledged, "and I think that's caused the market to pause a bit and to encourage providers sometimes to be less aggressive than they might have been."
"So, there's obviously been a little bit of that, but I don't think that the market is routinely under-pricing transactions and compromising balance sheets."