The Lloyd's Council has announced the addition of Albert Benchimol and Victoria Carter as an External member and Working member, respectively, effective from 1 February 2019.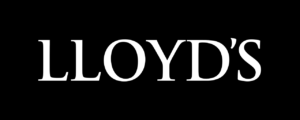 Meanwhile, Michael Watson, currently on the council, has been re-elected as an External member.
Benchimol is currently President and Chief Executive Officer of AXIS Capital Holdings Limited, a position he has held since 2012.
AXIS Capital revealed last week that it had extended the employment of Benchimol, for an additional five years.
He joined the company as Executive Vice President and Chief Financial Officer in January 2011.
Carter has worked for the Lloyd's market for 38 years, starting her career in medicine then moving to Reinsurance Broking in 1980.
She joined Guy Carpenter in 2010 as Vice Chairman of International Operations and in 2016 became Vice Chairman of Global Strategic Advisory. Prior to that, she was Chairman of UK and Europe at Willis Towers Watson.
Watson is Executive Chairman of Canopius AG, a private equity backed global specialty reinsurance business with its principal operations at Lloyd's.
He led the original management buyout of Canopius in 2003 and again in 2018. He has experience in commercial and investment banking, trade finance, stock broking, life and non-life insurance, gained in London, Bermuda and New York.
"We would like to congratulate all new members on their appointment and we look forward to their contribution to the work of Lloyd's Council," said Lloyd's in a statement.