Lloyd's Lab, the innovation accelerator launched by the Lloyd's market in September, has commenced a new global search for its latest cohort of InsurTech talent.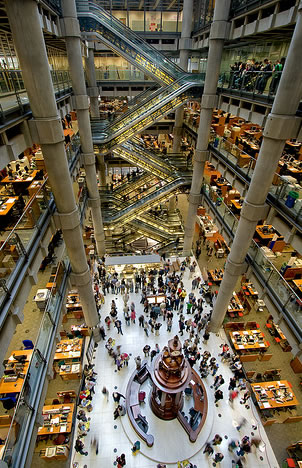 The program is hoping to attract entrepreneurs and start-ups that are capable of developing technology driven products, platforms and processes to help overcome the challenges faced by Lloyd's.
Specifically, the Lloyd's Lab said it is looking for applicants that can power data-driven underwriting with new insights, enhance customer experience, enable back-office efficiencies, and create next-generation insurance products or services.
Beginning in April, the selected cohort will have ten weeks to develop their ideas, supported by Lloyd's experts, potential investments, and working space at the Lloyd's building.
This will represent the second cohort to go through the Lloyd's Lab program, with the first ten-week run currently coming to a close.
"The Lloyd's Lab's first global talent search drew in almost 220 applications from 36 different countries," said Trevor Maynard, Lloyd's Head of Innovation.
"Start-ups, entrepreneurs and businesses presented ideas ranging from live-streaming drones for fast risk and disaster assessment, to harnessing the Internet of Things for live cargo tracking, to on-demand insurance for the gig economy," he continued.
"The fact that Lloyd's can attract such a high calibre of tech talent and ideas shows that we are well placed to lead the way in terms of insurance innovation. We are excited to see what the next cohort will bring us."