Markel Corporation has reported its results for the second quarter of 2019, showing a 20% increase in operating revenue to $2.4 billion, compared with $2.0 billion for the same period last year.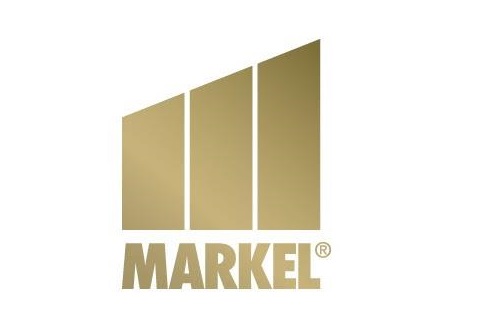 The insurer and reinsurer also saw significant growth in its net income, which increased to $506.5 million, up from $279.6 million in Q2 2018.
However, Markel continued to see a slip in its combined ratio, which was recorded at 95% for Q2, compared to 92% in the previous year.
Expanding the picture out to the first six months of 2019, the trend in Markel's results is roughly similar, with operating revenues at $4.9 billion, compared to $3.6 billion in H1 2018.
The combined ratio for this period was 95% in 2019, versus 91% in 2018. Markel said the result reflected less favourable development on prior accident years' loss reserves in 2019 compared to 2018.
Higher earned premiums in 2019 also had a favourable impact on its expense ratio and an unfavourable impact on the prior years' loss ratio.
Second quarter results were also impacted by the weakened performance of Markel's reinsurance segment, which recorded underwriting profit of just $8.8 million during Q2 and $12.2 million during H1.
This compares with underwriting profit of $23.6 million in the second quarter of 2018, and $30.7 million during the first six months of the previous year.
The combined ratio for the reinsurance segment was 96% and 97% for the quarter and six months ended June 30, 2019, respectively, compared to 90% and 94% for the same periods of 2018.
Markel said the increase in the combined ratio was driven by a higher current accident year loss ratio and a higher expense ratio in 2019 compared to 2018.
The company recently announced that it intends to start winding down its existing CATCo fund operations, with plans to establish a new retrocessional ILS platform ahead of the 2020 renewals.
Underwriting profit for the company's primary insurance lines also suffered in Q2, falling from $74.3 million during the second quarter of 2018 to $47.6 million in 2019.
During the first six months of 2019, Markel recorded underwriting profit of $99.7 million for its insurance segment, well below the $176.8 million recorded in H1 2018.
Investment income faired slightly better, at $111.6 million for Q2 and $225.6 million for H1, compared with $105.2 million and $213.1 million, respectively, in 2018.
Net investment gains, meanwhile, were up much higher at $425.7 million for Q2 and $1.0 billion for H1 2019, compared with $105.2 million in Q2 2018 and a loss of $17.7 million for H1 2018.
Thomas S. Gayner and Richard R. Whitt, Co-Chief Executive Officers at Markel, commented on the results: "All three of our operating engines made meaningful contributions to our results in the first six months of 2019."
"We continued to see outstanding performance in our investment portfolio, with over $1 billion of net investment gains in the first half of the year," they continued.
"Operating results attributable to our Markel Ventures operations increased substantially, and we also experienced premium growth in our underwriting operations."