Randall and Quilter Investment Holdings (R&Q), has reached an agreement with ProSight Specialty Insurance to novate the management of Syndicate 1110 to R&Q Managing Agency (RQMA), with day-to-day claims handling on non-U.S. business outsourced to R&Q Central Services.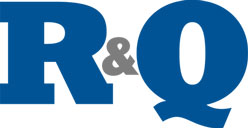 R&Q also announced plans to acquire 100% of the ProSight corporate members shares, from ProSight Specialty (TSMC) and ProSight Specialty (ECUCM) that provide capital support to S1110, for a nominal sum.
Commenting on the transaction, Ken Randall, Chairman of R&Q said; "We are delighted to have reached agreement with ProSight in respect of S1110. Our appetite for using our expert claims administration skills in the run-off of legacy Lloyd's portfolios continues and this transaction is evidence of that.
"The ongoing collaboration with RQMA and Coverys, its proposed new owners, provides R&Q with continued access to the infrastructure required to manage syndicates with legacy business and we look forward to completing further transactions as the pipeline in this segment continues to grow."
ProSight will continue to meet Funds at Lloyd's (FAL) obligations in respect of S1110 until a Reinsurance to Close by R&Q in early 2020.
However, ProSight has the option of requiring R&Q to provide up to 30% of the FAL with 4 months' notice in exchange for annual payments to cover R&Q's cost of capital.
R&Q could be required to provide about £9.4 million of FAL, the majority of which would be sourced from external funding providers, based on current expectations.
ProSight CEO Joe Beneducci commented; "We are pleased to have completed this transaction enabling us to recapture our well performing U.S. book of business and also retain a profits interest on the UK portfolio. We look forward to working together with R&Q on the run-off of the UK book."
As part of ProSight's exit from Lloyd's, all of S1110's reinsurance of ProSight's U.S. based insurance companies was commuted.
Business sourced by ProSight coverholder ProSight Specialty Insurance Solution to S1110 is being reinsured back to the ProSight Group via 100% quota share reinsurance provided by ProSight's subsidiary New York Marine and General Insurance Company which is A- rated by AM Best.
S1110 will also have the benefit of an Aggregate Stop Loss reinsurance on the non-U.S. business by NYMG in excess of current syndicate reserves of circa £76 million.
R&Q as owner of the corporate members, will have the benefit of 75% of any future reserve savings, with ProSight retaining a 25% profit interest.
Subject to regulatory approvals, R&Q will also acquire ProSight Specialty Underwriters and ProSight Specialty Managing Agency Limited (PSMAL).
PSMAL will be de-authorised ahead of the completion of the acquisition by R&Q.
At about £1.1 million, the consideration payable will be equal to the tangible net asset value of the two companies.