The gradual roll out of Europe's 5G mobile networks will give insurers more time to adapt to the potential disruption which 5G-enabled Internet of Things (IoT) applications could inflict on the sector, according to a Moody's Investors Service report published today.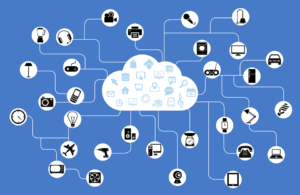 Helena Kingsley-Tomkins, AVP-Analyst at Moody's, explains that 5G-enabled IoT such as autonomous vehicles, robotics and smart homes, will likely prevent many accidents and injuries at home, at work and on the road.
"This will lead to fewer claims, initially boosting insurers' underwriting margins, but in time insurers will have to lower premiums, reducing operating profits," she said.
Meanwhile, continued growth of the IoT with current networks could transform the insurance value chain.
Moody's says Insurers will increasingly seek opportunities with such technologies, potentially gaining competitive advantage while they prepare for the more disruptive future 5G-enabled IoT.
In particular, they are likely to step up collaboration with InsurTech companies, which are growing investors in IoT technologies.
Most insurers' IoT initiatives and investments have focused on the consumer sector, such as telematics in motor insurance and smart security systems in home insurance, and this is set to continue.
However, Moody's believes there is even greater value potential in the commercial insurance market, where risk selection, pricing differentiation and loss prevention can make a more significant difference to underwriting margins.