Technology firm Fractal Industries, which specialises in cyber security, artificial intelligence, machine learning, and data analytics, has added a team of reinsurance sector experts as it targets the vertical.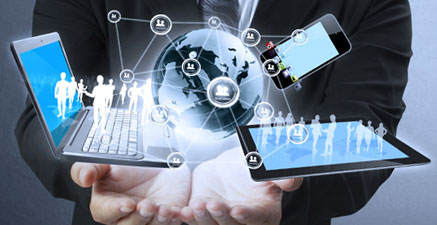 Fractal provides clients an AI-driven decision-making platform, helping them to solve complex, real-world problems at scale. Thew firm has expanded beyond the quantitative trading and cyber security sectors it began in, into the insurance, reinsurance and InsurTech space with the formation of a dedicated team.
The re/insurance vertical at Fractal is led by Dr Raveem Ismail, previously a Specialty Treaty Underwriter at Ariel Re Bermuda, where he underwrote a new book of terrorism business.
Before his time at Ariel, Ismail worked at reinsurer Validus Group and broker Aon Benfield.
"There is no doubt that a tidal wave of change is coming," Ismail commented. "We are at a fascinating confluence of capabilities at this time: third-party capital is looking to take on more than Nat Cat risk, disruptive peer-to-peer ventures are attempting to eat the bottom of the industry, and some of the more complex classes are expanding and changing. Huge swathes of cyber risk cannot be accumulated in traditional ways, and even the nature of the terrorism peril is shifting to currently uninsured types of economic loss: a very specific insurance gap. The tilting of losses towards intangible value at risk, that is not related to property damage, is undeniable."
Also joining the re/insurance vertical team at Fractal are: Dr Steve Smith, formerly of reinsurance brokers Beach Re, Tiger Risk, Willis Re, R K Carvill, and also spent time at ACE Tempest Re; Bharat Amin, who has 15 years of actuarial pricing and Lloyd's experience with Validus' Talbot Syndicate, and XL; Anant Borole, formerly of Ironshore (since its start-up phase, from 2008-2015), Ariel Re, and Hiscox Re; and Steve Johnson, a former and current reserve UK military officer with 20 years' political violence experience and a consultant for Pool Re, Aon, JLT, AJG and Ariel Re, as well as being an advisor to the UN and ICRC.
"We are very proud to have a team which allows Fractal to bind the right partnerships in the (re)insurance world," commented Jason Crabtree, CEO and co-founder. "Raveem and the entire Fractal team have been working tirelessly to build exceptional systems and models to enable underwriters and portfolio managers to spend more time devoted to evaluating and selecting the right risks, across business lines. Human talent is finally freed up for innovation and progress by abstracting away the complexity, friction, and monotony of legacy systems and processes."
Fractal Industries also works closely with university experts, including from the University of Oxford, designated a centre of cyber expertise by GCHQ, and from Cranfield University, which received full accreditation from GCHQ for their digital forensics MSc.