In response to an open letter penned by a coalition of beer and pub businesses, the Association of British Insurers (ABI) has insisted that the UK re/insurance industry has no responsibility to pay business interruption (BI) claims related to the COVID-19 pandemic.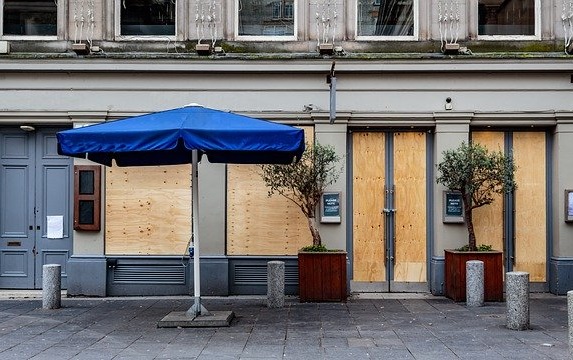 The coalition letter, addressed to ABI Chair Jon Dye, was written by trade associations on behalf of 50,000 pub businesses and 2,000 brewers that have been affected by the UK's lockdown measures.
It argues that the vast majority of pub sector businesses took BI policies with a "clear expectation that a material disruption to their business through events beyond their control would be covered."
"With one or two exceptions, the collective failure of insurers to step up and meet their obligations has been deeply disappointing," the letter stated.
However, ABI Director General Huw Evans maintained that such policies were not designed to cover a global viral pandemic, nor were businesses charged for such cover.
"Business interruption cover is typically built around something specific happening to the physical premises, not something to the whole country," he wrote back.
Evans went on to say that the cost of these BI claims would likely run into the billions of pounds and had not been accounted for in premium pricing or reserves.
Any "goodwill gesture" to pay such claims, he added, could only be delivered at risk to insurer solvency and would require insurance executives to breach their responsibilities to do nothing to endanger the financial safety of their company.
"Our latest estimate is that £900m will be paid by insurers to businesses for interruption as a result of the COVID-19 crisis as part of an estimated £1.7bn insurance payouts in the UK from ABI members and Lloyd's of London," Evans said.
But with the British Beer and Pubs Association warning that 40% of all pubs could close by September without help, this response is unlikely to satisfy business owners.
Industry survey data further suggests that only 1% of hospitality businesses, 3% of BII members, and 4% of BBPA member companies have received a positive response from their insurer after filing a BI claim.
"In normal circumstances this would be unacceptable, in this crisis it is frankly deplorable and threatens business survival for thousands of pub businesses," the trade association letter said.
With pub and hospitality closures now set to remain in place for several weeks more weeks at least, the question of BI coverage is only set to become more contentious as the pressure increases for UK businesses.
Meanwhile, reports from April suggest that legal action over COVID-19 claims could already be mounting against UK insurers, with Hiscox and Eaton Gate in particular under scrutiny for their refusal to honour allegedly legitimate claims.