As one of the largest underdeveloped re/insurance markets globally Asia remains a key growth region with demand forecast to grow as natural catastrophes become more frequent and intense.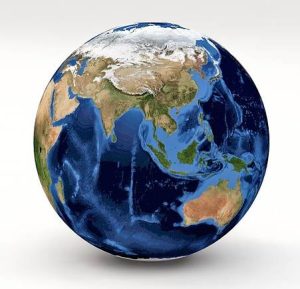 Willis Towers Watson's second annual Asia Insurance Market report highlighted the potential for Asia to become an InsurTech hub and drive global re/insurance demand growth as disaster risk outpaces the United Nations Economic and Social Commission for Asia and the Pacific.
Commenting on market conditions and key trends shaping the re/insurance industry across Asia, Willis said countries with larger natural catastrophe exposure, namely China, Philippines, Japan, Thailand, Taiwan, Indonesia and Vietnam, show growing evidence of "tighter placements such that buyer options and future flexibility are reducing, but not yet to the extent of a hard market.
Whereas for countries with limited natural disaster exposures, such as Korea and Singapore, buyers have continued to increase retentions to control reinsurance costs.
The underdeveloped re/insurance market in Asia means it presents an opportunity to InsurTech startups, offering a clean slate for successful implementation of emerging technologies "due to the relatively limited suite of current products in the market and the region's high rate of e-commerce penetration."
Currently the Asian InsurTech ecosystem remains relatively small with activity mostly centered on Singapore, Hong Kong and China, however, Willis said that recent regulatory provisions in Malaysia, Indonesia, Thailand and Vietnam have opened up the countries further to development and growth of local InsurTechs.
These developments mean the region could serve as a starting off point for InsurTechs that could see swift uptake in the area and then spread across the globe to transform more developed markets.
On the political front, the market remains dynamic with a mixture of markets opening up further to the international reinsurance industry and others becoming increasingly protectionist and closed.
In China, management changes within the Insurance Regulatory Commission (CIRC) led to many initiatives previously devised being put on hold, and Willis said license issuance to reinsurance and internet insurance companies could slow down as the regulatory body may adopt a more conservative approach.
The Indian insurance regulatory body revised the reinsurance framework last year and announced in January that all Indian insurers are required to cede business to reinsurers according to a prescribed order of preference.
Willis analysts said this has started to impact the amount of Indian reinsurance business placed offshore; at the same time, the IRDAI has granted new licenses to nine foreign insurance companies to open branches in India.
"This takes the total tally of reinsurers to twelve, along with the state-owned player General Insurance Corporation of India (GIC), the erstwhile monopolist. These new entrants are expected to usher in a whole new range of specialised covers and added capacity," said Willis.
Other fast-developing re/insurance markets were named as Indonesia and the Philippine.
In Indonesia, the Financial Services Authority (OJK) has expressed optimism that re/insurance premium revenue will reach US $19.1 billion by the end of 2017, a growth of 12% compared to 2016.
In 2017, the Philippine non-life insurance industry reached new heights, owing to the competitive landscape and innovative products offered in the local market.