Albert Benchimol, the President and Chief Executive Officer (CEO) of Bermuda domiciled insurer and reinsurer, AXIS Capital Holdings Limited, remains cautiously positive on the outlook for the sector and believes the market is "simply too stressed to give up any more pricing."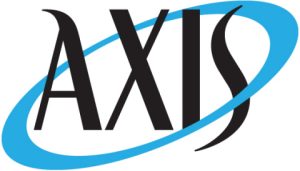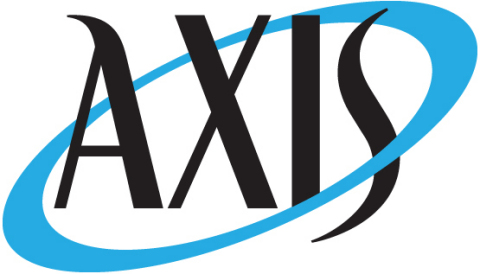 Commenting on both insurance and reinsurance rate movements during the re/insurer's first-quarter 2018 earnings call, and in light of the January and April renewals, Benchimol said that overall, "earned rates is on average matching trends."
In the firm's insurance segment, Benchimol stressed that during the first-quarter it witnessed a continuation of the positive pricing momentum that started in the aftermath of third-quarter 2017 catastrophe events, reporting that in Q1 its average renewal price change was 5%.
In fact, so far in 2018 monthly rate change increases have occurred consecutively, with average increases of 4% in January, 4.7% in February, and then 6.6% March.
"Across all insurance lines and geographies, we are seeing more submissions and achieving growth where it makes sense. We are aggressive in pushing price increases where it's warranted," said Benchimol.
However, in the reinsurance segment, while there's still a positive tone, "it is more subdued, as there is still excess capacity," said Benchimol.
In quota-share business, Benchimol explained that AXIS is benefiting from the underlying price changes, but adds that ceding commissions are generally flat, apart from within treaties that have delivered poor performance.
Excess of loss treaties are also stable, apart from those that delivered poor performance, and with the exception of UK excess motor business, which responded to Ogden rate changes.
At the same time, catastrophe lines remained generally flat in Q1, apart from modest increases in the U.S.
"I think it's fair to say, that cat markets have not responded to the extent hoped for at the end of last year," said Benchimol.
Combined 2017 catastrophe losses are expected to result in one of the costliest loss years on record for the global insurance and reinsurance industry, with much of the insured portion of the overall impact expected to fall within primary market players' retentions.
At the same time and to the surprise of some in the sector, alternative reinsurance capital reloaded with ease in time for the January renewals, resulting in a continuation of ample capacity that ultimately contributed to subdued positive rate momentum in the reinsurance space.
The result was lower than expected rate increases across the global reinsurance market, something noted by Benchimol and other industry experts and executives in the aftermath of 2017 nat cat events.
Commenting on insurance and reinsurance rate trends moving forward, Benchimol said: "I think, the levels (of rate increases) that we have are levels that are sustainable. I think they work well for the customers, for the brokers, and for the companies to try and maintain a well functioning market.
"But I think we do need to keep these increases going forward. We'd be of course very happy to see improvements beyond that, but we are working on the basis, that if it stays at these levels, we need to build profitable portfolios at those levels."
He added that he expects that within AXIS' markets reinsurance will remain more subdued than the primary space, anticipating that cat lines, on average, will show high single digit increases at the mid-year renewals.
"I continue to hope that we will not see a diminution of the current pricing. But I am also not supporting a vision of substantial improvement, beyond the levels of where we are today," said Benchimol.
In recent times AXIS has pulled back on catastrophe lines, and Benchimol said during the firm's earnings call that net-net, it is likely it will continue to reduce its net catastrophe exposure, where it doesn't receive adequate compensation for it.
Adding that this year, AXIS is ceding roughly half of its cat premium, compared with around 42% last year.