Charles Taylor Managing Agency (CTMA) has provided details of its run-off plan for Syndicate 1884, which stopped writing business in January 2019 after its major capital provider withdrew support following the Lloyd's Performance Management Directorate last year.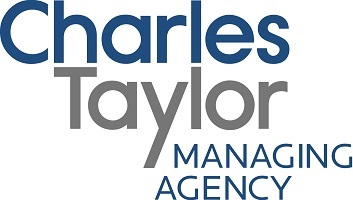 CTMA is looking to close the Syndicate 1884 book at the end of 2020, with a reinsurance to close (RITC) contract being purchased to cover the remaining liabilities.
As part of this strategy, CTMA will ensure claims and post-bind underwriting levels to policyholders are maintained in line with Lloyd's minimum standards, while protecting value and minimising risk for investors.
Syndicate 1884 predominantly underwrote short and medium-tail business, with the exception of political risk and some minor sub-classes such as energy construction all risk and project cargo.
Unexpired risk exposure therefore falls rapidly during 2019, CTMA said, with very little exposure extending beyond 2020.
Syndicate 1884 already has its run-off underwriting team in place and, by the end of March, will have made a decision on funding/cash call, revised its capital model based on audited Q4 results, and submitted its Owned Risk and Solvency Assessment (ORSA) and Lloyd's Minimum Standards attestation.
Over April to June 2019, the syndicate will finalise the re-negotiation of its main reinsurance treaty, which renews on 1 May, to reduce risk over the remaining period of run-off.
In September it will undergo the Lloyd's Capital Return and validation, before reviewing its closure strategy options over October to December 2019 and come off long term contracts that expire beyond 2020.
No significant barriers to closure have been identified at this stage in the run-off process, given the classes of business written and the syndicate's short trading history.
Consequently, it is expected that the 2017 open year will close into the 2018 year of account after 36 months, and that the objective to effect a final RITC with a third-party provider by 31 December 2020 is achievable.
CTMA does not anticipate that its board will actively pursue an early whole account reinsurance arrangement during 2019, although its management will continue to monitor opportunities with third-parties.
Robert Andrews has been nominated as executive director responsible for run-off and Lloyd's approved run-off manager.
He has been at Charles Taylor since January 2015, and has previously worked at Deloitte, NatWest, KMPG and Equitas.
An executive run-off committee has also been established and the Syndicate 1884 plan will be reviewed quarterly, with an updated version presented to the CTMA board in December 2019.