Ironshore Inc. has announced the appointment of David Russo from AIG as Vice President (VP), Regional Executive of the Mid-Atlantic Region, based in Philadelphia.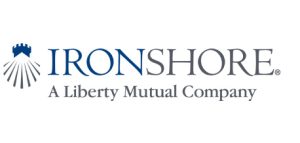 Russo takes over from Kevin Fee, who was recently named Chief Operating Officer (COO) of Ironshore Environmental, and will report to David Frediani, President of the firm's U.S. Field Operations.
In his new role, Russo will be responsible for the management, oversight and execution of the company's business development strategies across its regional distribution platform.
Joining from AIG, he brings over 17 years of underwriting and management experience to the role, and most recently served as Vice President of the Major Accounts Practice, overseeing marketing, client servicing and claims management for customers and brokers on behalf of AIG industry segment groups.
During his career Russo has also worked at New Day Underwriting Managers LLC, Commerce Insurance Services and Benfield Blanch, Inc, and Venture Insurance Programs.
Frediani, commented on the new appointment; "David's in-depth expertise in business development strategies and his dedication to client service will further bolster our already strong team of underwriting professionals throughout the mid-Atlantic regional offices."